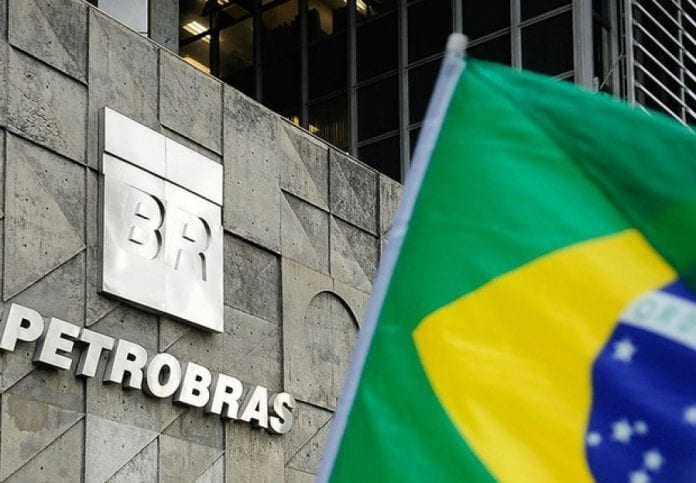 Brazilian state-led oil producer and refiner Petrobras will cut spending by more than 30% in 2019 as the company adjusts the way it accounts for field unitizations, adapts to a weaker Real-dollar exchange rate and delays drilling activity after problems ramping up floating production units, executives said.
Petrobras now plans to spend $10 billion-$11 billion in 2019, down from previous expectations of about $16 billion under the company's $84 billion investment program for 2019-2023, the company said in its second-quarter 2019 earnings statement.
Chief Executive Roberto Castello Branco pledged earlier this year to improve guidance on investment spending after the company's first-quarter spending came in well below expectations. The decline in outlays continued in Q2, with spending in the first half of 2019 falling to $4.9 billion from $6.2 billion in the same period of 2018.
The spending forecast, however, does not include Petrobras' potential participation in Brazil's upcoming bid rounds, Castello Branco said. The guidance "doesn't include investments in auction blocks or signing bonus payments," Castello Branco said during a conference call to discuss the latest quarterly results. "I would expect that the final total will be a little higher than $10 billion-$11 billion."
Petrobras has already exercised its right to hold at least a 30% operating stake in the Aram, Norte de Brava and Sudoeste de Sagitario areas that will be sold in Brazil's 6th subsalt production-sharing auction in November. Aram holds the sale's highest signing bonus at $1.3 billion. The company also exercised its corresponding rights to the Atapu and Buzios fields that will be sold at the transfer-of-rights auction.
The transfer-of-rights areas are estimated to hold 5.2 billion-15.1 billion barrels of recoverable reserves, according to Brazil's National Petroleum Agency (ANP). Bidding is expected to be heated because the oil has already been discovered and derisked by Petrobras, with the Buzios Field pumping oil. Total signing bonuses for the sale are expected to top $30 billion.
Brazil will also hold a 16th concession bid round in October.
The new methodology used to calculate investment guidance included several major changes, Chief Financial Officer Andrea Almeida said during the call. The decision to not include costs related to field unitization shaved $263 million off spending, while adjustments to expectations for foreign-exchange rates cut spending by an additional $237 million, the executive said.
The biggest cuts came from delays related to exploration and development, where $447 million was removed, Almeida said. New technical specifications after troubles dealing with higher pressure and flow rates at wells for the Buzios Field will lead to delays to drilling and completing wells and installing collection systems, Almeida said.
Planned maintenance shutdowns at floating production, storage and offloading vessels (FPSOs) and refineries as well as natural gas pipeline reconnections after inspections also contributed to the spending cuts, Almeida said.
Despite the spending cuts and development delays, Petrobras expects to offset natural declines at mature Campos Basin fields of about 10% with continued growth from the subsalt, Castello Branco said.
Petrobras set fresh daily and monthly records for subsalt output in July, according to Carlos Alberto Oliveira, the company's exploration and production director. The company produced 2.4 million barrels of oil equivalent on July 28 from subsalt fields, with production for the full month of July also averaging a record 2.1 million boe/d, Oliveira said.
In addition, Petrobras produced a total of 3.048 million boe on July 28, a fresh output record for the company, Oliveira said.
ASSET SALES TO BE SPED UP
Petrobras also plans to accelerate its divestment program in the second half of 2019, including refinery sales, Castello Branco said. The company plans to publish in September investment teasers for the four remaining refineries it will put up for sale: Unidade de Industrializacao do Xisto (SIX), a shale-and-bitumen processing facility; Refinaria Gabriel Passos (REGAP); Refinaria Isaac Sabba (REMAN); and Lubrificantes e Derivados de Petroleo do Nordeste (LUBNOR).
Earlier this year, Petrobras put a for sale sign on Refinaria do Nordeste, also known as RNEST or Abreu e Lima; Refinaria Landulpho Alves (RLAM); Refinaria Presidente Getulio Vargas (REPAR); and Refinaria Alberto Pasqualini (REFAP).
The sales were ordered as part of an antitrust agreement with local regulators, which will slash Petrobras' participation in Brazil's refining segment to 50% from 98% currently. The sales need to be completed by the end of 2021, according to the deal, but Castello Branco wants to beat the deadline.
"Our target is to carry out the sales as quickly as possible," Castello Branco said. "We don't intend to wait until the end of 2021."
Source: Platts