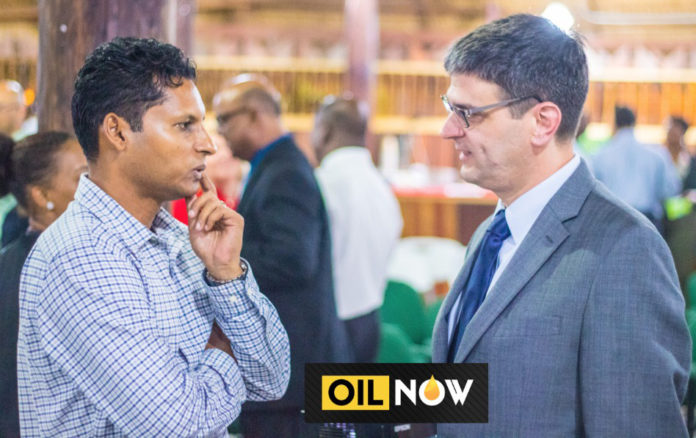 Small to medium size businesses in Guyana will soon be able to register interest and receive specialized training that would enable them to benefit from business opportunities in the supply chain of the country's emerging oil and gas sector.
ExxonMobil will open its much anticipated Business Development Centre in Guyana this July, paving the way for entrepreneurs to enhance their capacity and become more competitive in the industry. Kimberly Brasington, Exxon's Public & Government Affairs Manager in Guyana, made this disclosure on Wednesday while speaking to members of the business community at a stakeholder forum in the country's capital, Georgetown.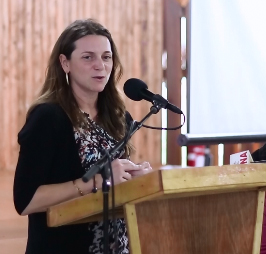 Explaining what this means for the business community, Ms. Brasington said, "It's gonna be a store front where small to medium size businesses can go, register interest, receive training…It's ultimately to build capacity. It's the government and ExxonMobil's commitment to build capacity to support the oil and gas industry here in Guyana, and be a part of that supply chain."
The oil and gas industry is involved in a global supply-chain that includes domestic and international transportation, ordering and inventory visibility and control, materials handling, import/export facilitation and information technology.
Exxon has enlisted the services of DAI, a company that specializes in local content and socio-economic development globally. Ms. Brasington said they have worked with the company in other countries and thought it prudent to once again engage them to help launch the Business Development Centre in Guyana.
DAI Representative Patrick Henry, who was also present at the stakeholder forum, said his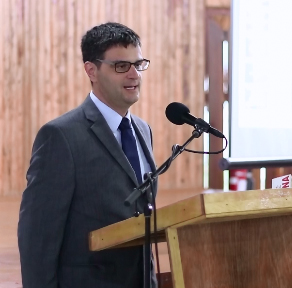 company has put together a team to work on this project, which includes a number of Guyanese entities such as the Institute of Private Enterprise Development Ltd. (Guyana), BrainStreet Group and EMPRETEC Guyana. "We have already built a team of Guyanese businesses that we're gonna start working with."
The Business Development Centre will start with analytics to identify the gaps that firms need to get into, both for the Exxon supply chain and other related industries. "We are going to take that and deliver specific training to groups and companies specifically, that need this to access the supply chain," he said.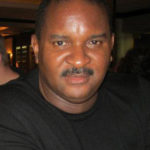 Lance Hinds, CEO of BrainStreet, the ICT Company identified to develop specialized software for the project , told OilNOW on Thursday he is happy to be playing a role in efforts to build local content and capacity. "It is assumed that BrainStreet will be developing the relevant software needed to support the efforts of the programme," he stated.
The centre will also serve as a location where people can visit to learn more about the oil and gas industry.
Guyana has already developed a draft local content policy document which is being studied by stakeholders.
The forum with the business community was held at the behest of Guyana's natural resources minister, Raphael Trotman, as part of ongoing engagements with businesses and other stakeholders in the country, in preparation of oil production, set to get underway in 2020.