Guyana is fast becoming the premier location in the Oil and Gas Industry as the magnitude of oil reserves located 120 miles offshore the South American country is becoming more evident.
The resilient "third-world" country has actively began mobilizing resources and taking the necessary steps to ensure it is adequately prepared for what could be a leading role in the global Oil and Gas Industry.
"We are optimistic about the future but we are also keenly aware of the challenges that oil and gas will present for an economy which has had the history that Guyana has had since independence …," said Nigel Hughes, Director, Guyana Oil and Gas Association (GOGA).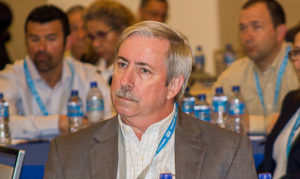 Hughes was making a presentation at the first Oil and Gas conference organized by GOGA. The well-attended event was held at the Guyana Marriott Hotel and attracted local, regional and international investors and stakeholders.
The conference discussed, thoroughly, ways of collaborating to establish a well-defined Oil and Gas sector that is sustainable, equitable, efficient and competitive for investment in the South American country.
In 2000, the U.S. Geological Survey (USGS) identified the Guyana-Suriname Basin as having the second highest resource potential among unexplored oil basins in the world.  Several international oil and gas companies (IOCs) – including ExxonMobil (U.S.), Esso (U.S.), Repsol (Spain), Anadarko (U.S.), and CGX Energy (Canada) — have been participating in exploration and drilling activities.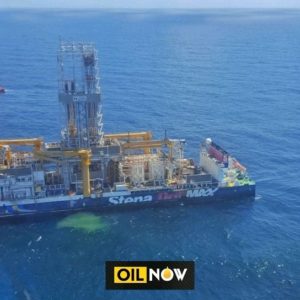 Just last week Exxon Mobil announced a new discovery in the Stabroek Block, offshore Guyana, on the Snoek well which, its affiliate Esso Exploration and Production Guyana Ltd. commenced drilling on February 22, 2017.
In June 2016 Exxon announced the presence of high quality oil at its Liza-2 well in the Stabroek Block. Then on January 12, 2017, the company made another announcement of positive results from its Payara-1 well, also located in the Stabroek Block. Exxon said In addition to the Payara discovery, appraisal drilling at Liza-3 has identified an additional high quality, deeper reservoir directly below the Liza field, which is estimated to contain between 100-150 million oil equivalent barrels.
In January, President of Canadian-based Consultancy firm, Rob Strong and Associates told OilNOW affiliate; NewsNOW, that discoveries so far may only be the tip of the iceberg. "Liza 1, 2 and 3, which, depending on who you listen to, contain between 800 million and 1.4 billion barrels of oil. In my world that's an elephant and in geological basins, I use the expression; elephants don't travel alone, so I am very certain there are more Lizas," Strong said.
Strong said an oil field is made up of several wells and at this early stage, it would be impossible to tell how far the oil reservoir, in which the discoveries are being made, stretches.