SBM Offshore, the company awarded contracts for a Floating Production, Storage and Offloading vessel (FPSO) for the Liza development and production in Guyana, is excited to be undertaking this project that would help catapult the South American country into status of oil producing nation.
Under the FPSO contracts, SBM Offshore will perform Front End Engineering and Design for the FPSO and subject to a final investment decision on the project in 2017, will construct, install and operate the FPSO.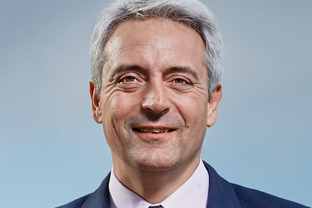 CEO Bruno Chabas says the company is proud to be associated with this project and will be bringing its extensive experience to bear to ensure its success.
"We are proud that ExxonMobil has awarded SBM Offshore contracts for the Liza FPSO, starting with the front-end engineering, which forms an important part of a significant offshore development project. Our dedicated team is looking forward to cooperating closely with the ExxonMobil team to make this project a success. This award underlines the fact that experience matters across the entire FPSO life cycle," Chabas said.
ExxonMobil submitted an application for a production license and its initial development plan for the Liza field in early December. The development plan, submitted to the Guyana Ministry of Natural Resources, includes development drilling, operation of the FPSO, and subsea, umbilical, riser and flowline systems. The company's subsidiary, Esso Exploration and Production Guyana Limited (EEPGL), awarded the contracts to SBM Offshore.
SBM Offshore provides floating production solutions to the offshore energy industry, over the full product life-cycle. The Company is market leading in leased floating production systems with multiple units currently in operation and has unrivalled operational experience in this field.