Bids were submitted for eight out of 11 of Trinidad and Tobago's onshore and nearshore blocks, which were put up for auction in 2022.
The Ministry of Energy and Energy Industries closed the auction on Monday, January 9 indicating that 16 bids were received.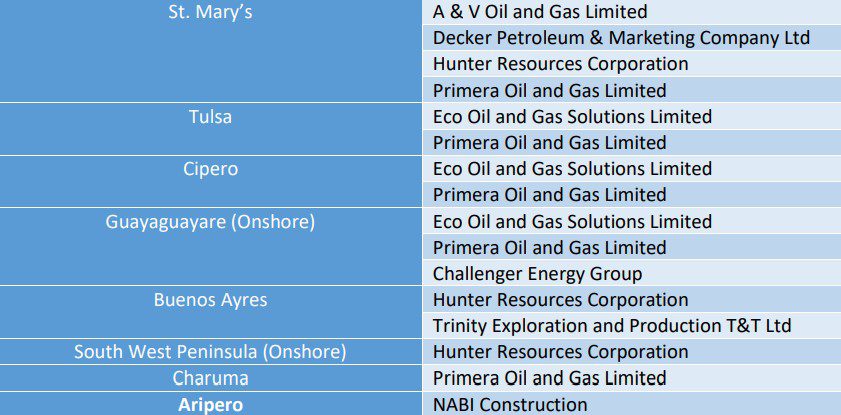 The St. Mary's Block received the most interest with four bids. Three were tendered for the Guayaguayare (onshore) block. Two bids each were tendered for Tulsa, Cipero and Buenos Ayres. One each was tendered for South West Peninsula (onshore), Charuma and Aripero.
No bids were tendered for Cory D, Cory F, and South West Peninsula (offshore).
Primera Oil and Gas Limited showed most interest in the bid round, with submissions for five blocks.
Energy Minister, Stuart Young, said the bids will be evaluated using a point system, which considers a minimum exploration work programme for each block, including geophysical commitments (typically acquisition and/or reprocessing of seismic data), geological and geophysical studies, and drilling (which awards points based on cumulative footage).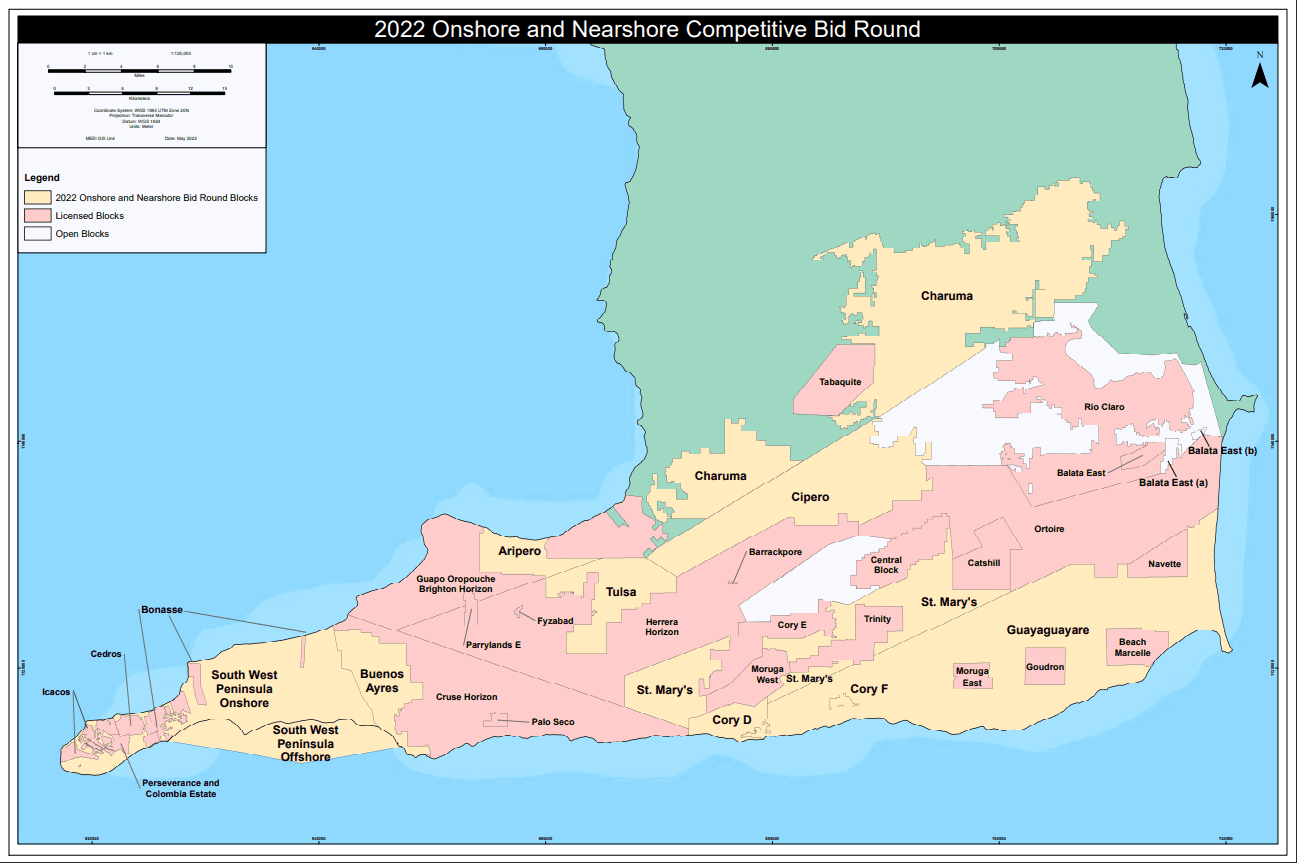 The Ministry plans to announce successful bids in three months.
Stuart said the Ministry is looking forward to planning its Shallow Water Competitive Bid Round, to be launched in the first quarter of 2023. More than 20 blocks will be available for inclusion in this bid round.
Trinidad has been pursuing several bid rounds to shore up declining gas production.
The twin-island republic concluded a deepwater bid round in June. Only four of 17 blocks received interest from a consortium of BP and BG/Shell. The government had said successful bids would be announced three months following the close of bidding, but that is still pending. Minister Young said in November that evaluation had concluded, and a decision would come "soon".