Marine Services provider; Bourbon Offshore, has opened an office in Guyana – South America's newest oil and gas frontier. The French-based company, with operations in more than 40 countries around the world, provides marine and logistics as well as subsea services to the global oil and gas industry.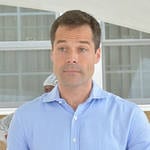 Victor Chevallier, CEO of Bourbon Guyana Inc., told OilNOW at the opening of the office on May 17, that Guyana has a unique opportunity to develop local content capacity in offshore marine services and logistics. "We are looking to become the number one local provider of marine and logistics services and are committed to working with Guyanese to develop local capacity and local content for the oil and gas industry."
Operating in many locations throughout the world, Bourbon says it offers its employees numerous possibilities for progression by bringing together various subsidiaries and many highly skilled technical professions.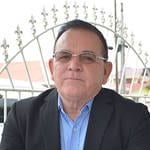 Speaking to OilNOW at the company's Eccles, East Bank Demerara office, located just out of the capital city, Georgetown, Edward Cooper, Managing Director, said, "We have a long experience at Bourbon of generating local content and developing local partnerships around the world. The majority of our presence in any country we operate in is local content and we intend to take this approach in Guyana."
The company's operations in the South American country, where US oil major ExxonMobil has to date discovered more than 5.5 billion barrels of oil, was welcomed by members of the groups representing the local business community.
Senior Vice President of the Georgetown Chamber of Commerce and Industry (GCCI), Timothy Tucker, and Vice Chairman of Guyana's Private Sector Commission, Deodat Indar, were both present at the opening of the company's Guyana office. They welcomed Bourbon to Guyana and said the business community looks forward to working with the company to forge a strong and lasting partnership.
Bourbon offers what it describes as a "worldwide but locally-based service" through its 31 operating affiliates. The 8,200 employees of the group represent 84 nationalities and nearly 65% of the personnel work in their country of origin.
The company specializes in supplying offshore installations and vessels and handles complex subsea operations covering three main areas: engineering, supervision and management of subsea operations. Bourbon Mobility, another arm of the company, provides high-speed passenger and light cargo transport services for offshore oil & gas clients.