The Federative Republic of Brazil is preparing to increase its oil production by 300,000 barrels per day (bpd), a nearly 10% hike from its current approximate output of 3 million bpd, according to Americas Market Intelligence (AMI).
Energy Co-Director at AMI, Arthur Deakin, moderated a recent webinar on Investing in Brazil during which he shared this upcoming development.
He said, "New opportunities are surging in Brazil as it increases its oil production… to replace the deficit caused by economic sanctions on Russia."
Presenting briefly on the effect of recent high oil prices caused by the Russia-Ukraine war on the region, Deakin noted that Guyana and Brazil were projected by AMI to benefit the most in Latin America.
"Brazil and Guyana [which] have high quality, relatively cheap hydrocarbons will increase production and will benefit the most as global demand increases," Deakin said.
Guyana also hiking output by 220,000 bpd this year, with first oil at the Liza Phase 2 project. When combined with Liza Phase 1, production will exceed 340,000 barrels per day by year-end.
Brazil's production hike this year is also consistent with plans for the country to gradually increase production to about five million barrels per day by the end of the decade.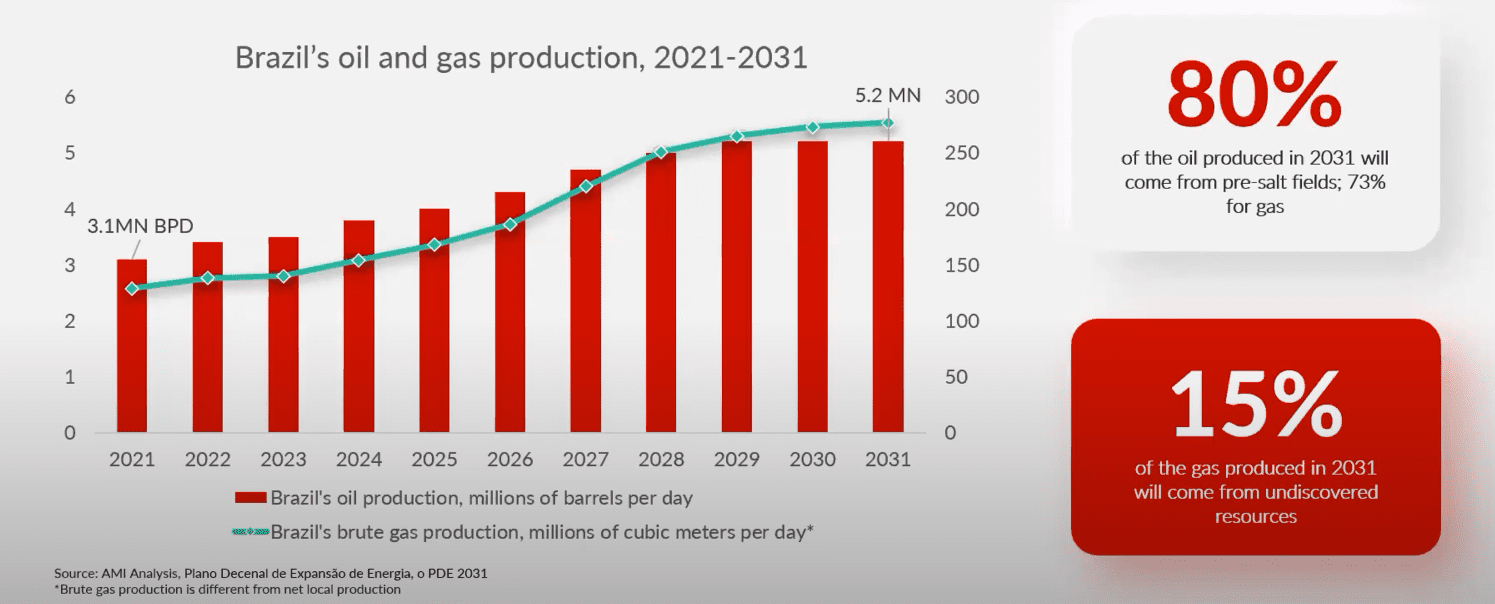 Deakin said estimates from the Brazilian Energy Ministry indicate that the Federative Republic's production will jump 66% by 2031 to 5.2 million bpd. AMI said 80% of this output would be from pre-salt fields. That figure is 73% for natural gas output, for which total production in 2031, it is projected, will be 5.2 million cubic metres per day.
Rystad Energy projects a similar production ramp-up. Brazil will be the only deepwater producer with output so high at the end of the decade, according to Rystad, while all other deepwater producers' outputs will be below 2 million bpd.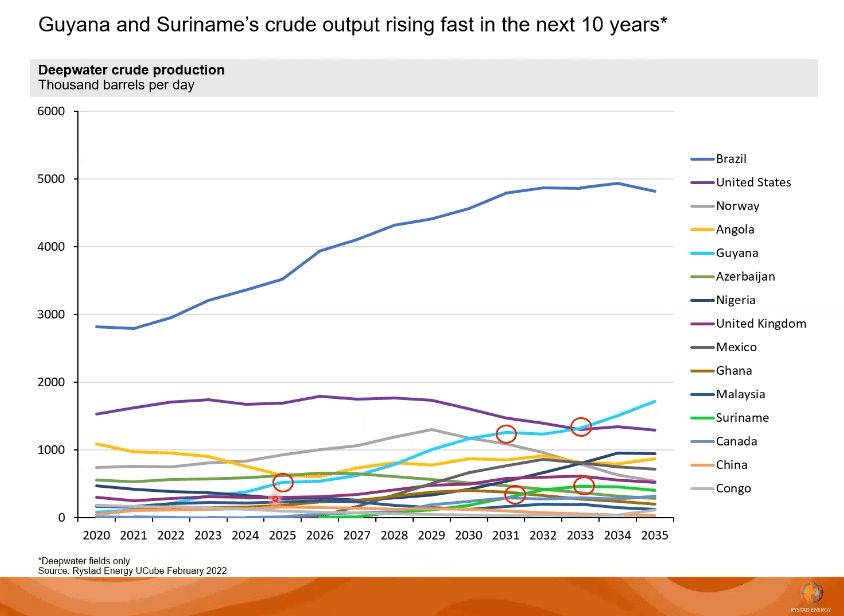 Brazil's President, Jair Bolsonaro, is scheduled to visit Guyana on Friday, May 6.