Said to be the largest real estate franchise in the world, the US franchise Keller Williams (KW) has announced its decision to expand into Guyana.
Already serving more than 50 countries outside of its main operations in the United States and Canada, the company said it closed out 2021 with record-breaking global growth and has been looking for new jurisdictions to extend its footprint.
The new South American oil province is an easy choice, as KW looks to expand its global footprint. Construction in Guyana is booming, as the government encourages private investors to establish accommodation for the growing number of visitors and expatriates.
The company explained in a release that it strives for government, banking and judicial system stability and a higher maturity level for a real estate market. But its core criteria include a qualified leadership team grounded in the Keller Williams culture.
Its local chapter, KW Guyana, will be led by its regional operating principal, Stefan John. President of Keller Williams Worldwide, William Soteroff said that John and his core leadership understands KW's disruptive model and how it allows agents to thrive.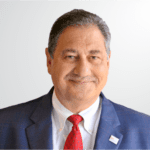 "We are thrilled to announce we're in business with Stefan, a phenomenal leader who is poised to build and embody our culture in Guyana, our ninth master franchise in South America," Soteroff said in a release.
The company recognizes John as a seasoned entrepreneur, with nearly a decade of experience in real estate brokerage in Guyana, and having founded D&J Group Inc., an oil and gas focused logistics and real estate company.
John said that KW will be the preferred real estate agency for everyone in Guyana, given the quality of training undertaken by its agents.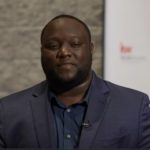 "The technology is also positioned well ahead of the competitive set, and our marketing will be unmatched because of what KW offers to franchise holders," said John.
The real estate market, he posited, is growing bigger than any other industry, besides oil and gas in Guyana.