One of the key factors which can ultimately contribute to Guyana's success as an oil and gas producing nation, is a vibrant and well informed civil society. Outgoing Canadian High Commissioner to Guyana, Pierre Giroux, believes that much more needs to be done in this regard, particularly to address the knowledge deficiency in what is a completely new industry to the South American country.
"The civil society has to develop their knowledge about the subject because they will play a watchdog role, which is important. This is yet to be done. You are starting from a very weak base – because this did not exist – to actually very high expectations," he told OilNOW during a recent interview at the Canadian High Commission, Georgetown, Guyana.
The outgoing Ambassador believes that a change in perspective among Guyanese would also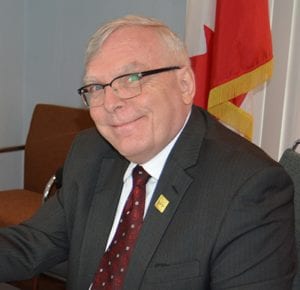 go a far way in helping to shape a brighter future for the country. More optimism and less pessimism, he believes, can have a lasting impact on how the challenges being faced, are addressed. "Often as you read in the press and as you discuss with individuals; there is a large tendency to see the negative aspects of the glass and always dwell on it while not seeing the positive. Is it half-filled or empty? Most Guyanese would say its half-empty. Seen from outside, I would say it is probably half-filled," he said.
Guyana has long been divided along ethnic lines and this has been further exacerbated by the country's political culture. As the nation leapfrogs to potential prosperity with the influx of oil revenue, the continued lack of unity and inability to reach consensus on major issues among political parties and the public at large can have a negative impact.
The High Commissioner said however, that there seems to be a willingness on the part of government, opposition, civil society and the private sector, to act in the best interest of the country. "Every time I meet with the ministers, I meet with the opposition, civil society and the private sector, there's a common will and the knowledge that something has to be done. The question is to get more unanimity, more consensus around what should be done…," he stated.