The consultant hired to advise the Guyana government on the economics of a refinery is scheduled to arrive in the South American nation on May 17.
A number of players in the industry have been closely watching this development. Trinidad and Tobago's state oil company; Petrotrin, has been lobbying the strongest for the opportunity to refine Guyana's light crude, although this grade of oil would require adjustments at its refinery. Petrotrin's Vice President, Astor Harris, has made it clear there is "scope for configuring the refinery to refine light crude" in order to process oil from Guyana.
Guyanese on the other hand have been very vocal about a refinery being built on its shores, which they believe is the best option for maximum benefits to the country.
Guyana's natural resources minister, Raphael Trotman told representatives of the country's business community on Wednesday that "the options for refining are just that; options. Some Guyanese say 'here in Guyana', the Trinidadians say 'here in Trinidad', and of course there are facilities in Aruba and the Atlantic Coast of the US."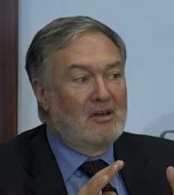 To help make an informed decision, the Guyana government enlisted the services of Pedro Haas, Director of Advisor Services at Hartree Partners in the United States. Hartree Partners is a merchant commodities firm specializing in energy and its associated industries. Haas will be examining demand, the economics, prices, availability and forecasts, among other factors.
"He is expected in Guyana on the 17th of May…to hold a workshop," Mr. Trotman said. He advised the members of the business community gathered, that they would be invited to that workshop to ask questions on the findings of Mr. Hass' study.
To date, the oil discoveries made by ExxonMobil and its partners in the Stabroek Block offshore Guyana is estimated to be some 2 billion barrels. At the current market price of US$49.33 per barrel, this amounts to some US$98.6B. While an oil refinery operating on Guyana's soil will create a number of direct and indirect jobs, and a range of other downstream benefits and opportunities, it remains to be determined if bringing the oil 120 miles to shore for refining is an economically feasible option.
The findings of Mr. Hass' study is no doubt highly anticipated.