Ships with a nine-metre draft can now traverse Guyana's main channel – the Demerara River as NRG Holdings Inc. has completed the first phase of its Vreed-en-Hoop Shore Base project.
After six months of work, NRG has managed to extend the draft of the river from five to nine metres; widened the channel by more than 60% and also lengthened the channel by five miles in the Northwest direction.
More importantly, NRG said all wrecks have been removed from the channel, making it easier for larger vessels to traverse.
Guyana investing millions in maritime space, processing several applications for port facilities | OilNOW
This is especially important since traffic on Guyana's waterways has seen a sharp increase with the buzz of oil and gas activities offshore. Weekly port calls jumped to 52 per week, up from merely seven, back in 2021. And that number is said to have increased further.
The government is also undertaking its own wreck removal across Guyana. Back in December, a GY$1.38 billion (US$6.6 million) contract was awarded to Dutch firm Koole BV to remove 17 hazardous wrecks covering the entrances and of the off the coast of the Demerara, Berbice, Pomeroon, Waini, and Essequibo rivers.
The wreck removal also paves the way for the Demerara channel to facilitate two-way traffic. At present, the Demerara channel can only facilitate marine traffic in one direction at any given time.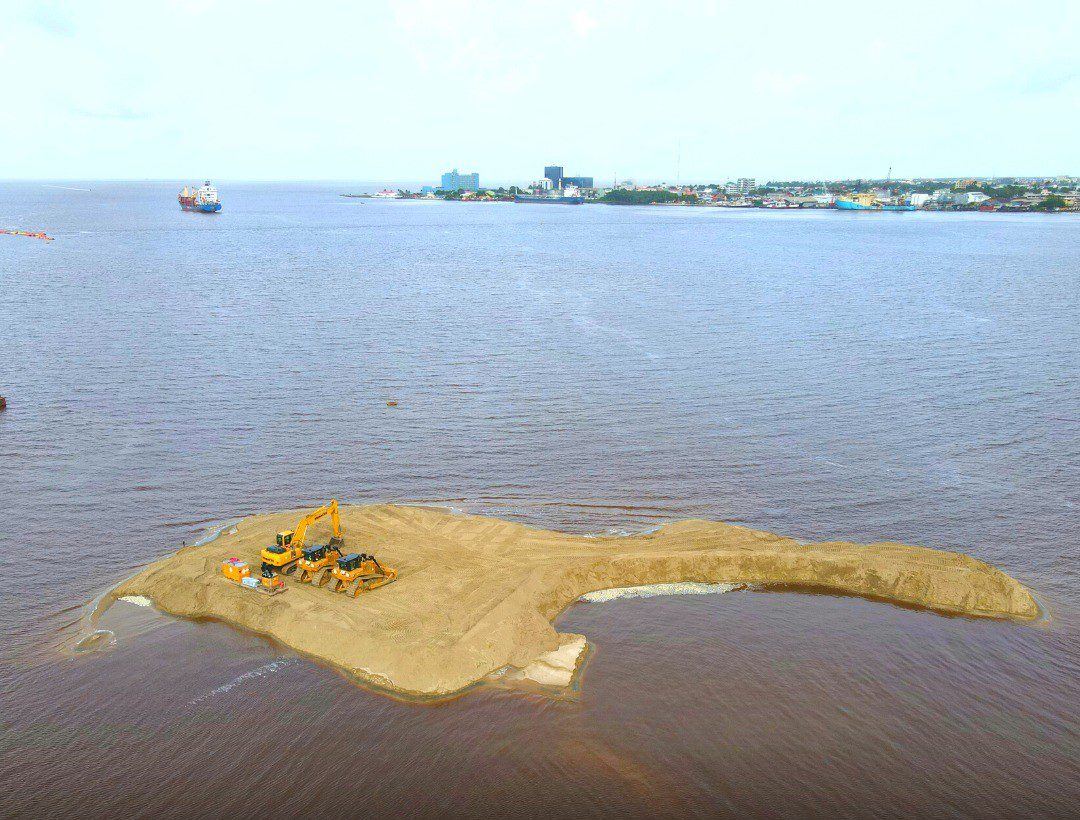 Vreed-en-Hoop Shore Base Inc. (VEHSI) forms part of the Port of Vreed-en-Hoop. Phase one of the project is meant to be the special purpose vehicle to serve as a SURF (Subsea Umbilicals, Flowlines and Riser) Shorebase for Esso Exploration and Production Guyana Limited (EEPGL) projects.
NRG said that the project is now in the sand key reclamation phase. During this phase, the dredger, M.V Galileo Galilei, will continue the process of adding reclaimed material for the creation of the artificial island on which the construction of the new terminal will be situated. 
Eight vessels have been cleared to support NRG Holding's dredging activities in the channel.
Those vessels include two trailing suction hopper dredgers named Pinta, De Bougainville; one cutter dredge named Zheng He; two multicats named DN 205 and Telesto; and three tugs named Yogi, DN87 and DN68. The vessels are all owned by NRG Holdings' Belgian joint venture partner, Jan De Nul.