NRG Holdings Inc. now has a total of eight vessels in operation in the Demerara River to support dredging activities for the massive Port of Vreed-en-Hoop project at the Plantation Best foreshore on the West Bank of Demerara.
Port of Vreed-en-Hoop: More than just a shore base
Those vessels include two trailing suction hopper dredgers named Pinta, De Bougainville; one cutter dredge named Zheng He; two multicats named DN 205 and Telesto; and three tugs named Yogi, DN87 and DN68.
The Zheng He, pictured below, is the first vessel to arrive in Guyana for the project, on June 4.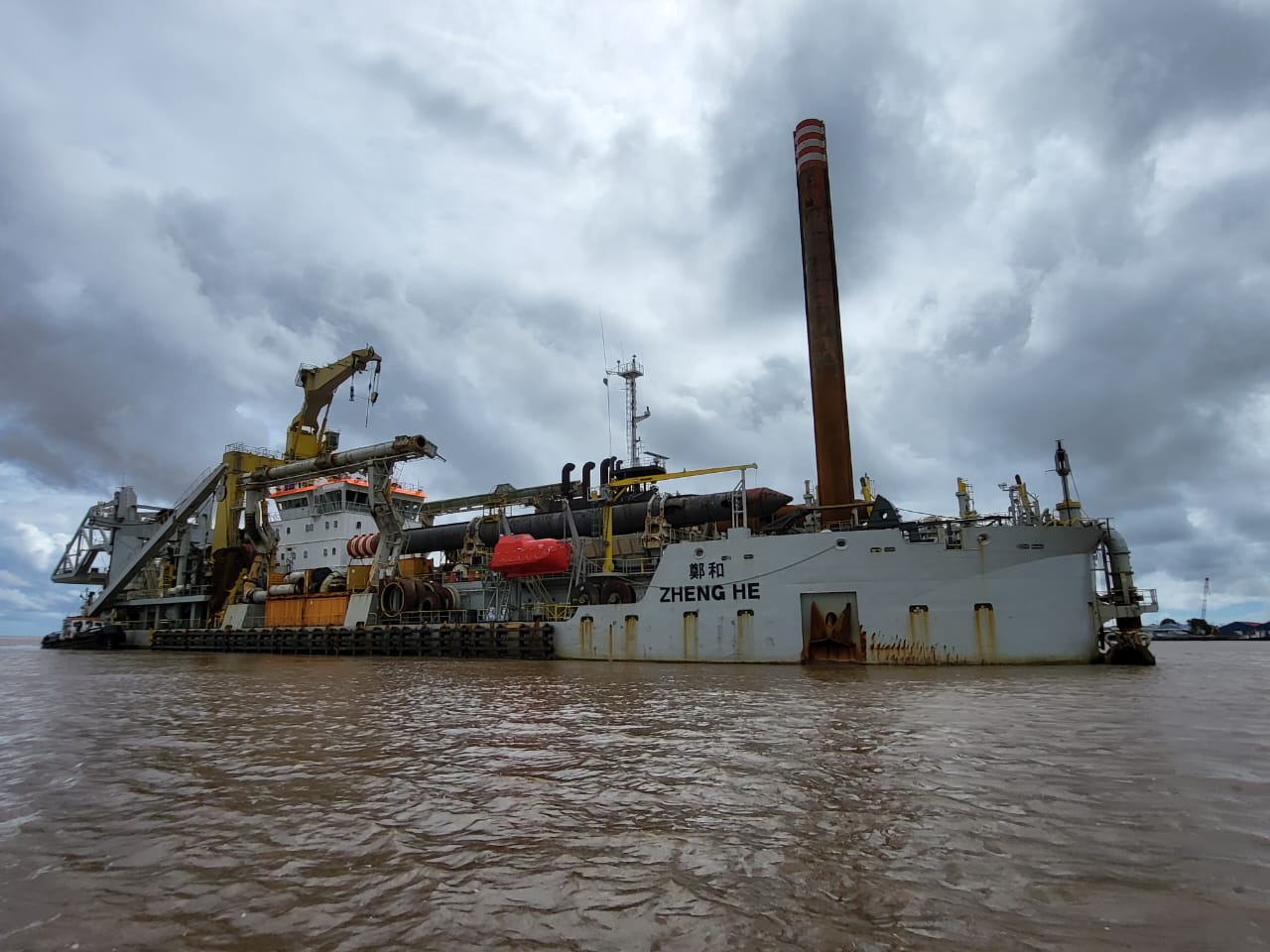 The vessels are all owned by NRG Holdings' Belgian joint venture partner, Jan De Nul, with the logistics handled on Guyana's end by local firm, Western Logistics Guyana.
Operations Director for Western Logistics, Pradeep Ramoutar, told OilNOW that one other trailing suction hopper dredger, the Galileo Galilei, is set to arrive in August.
Dredging for the shore base commenced late last month in the inner and outer corners of the Demerara Habour.
Vreed-en-Hoop Shore Base Inc. (VESHI) forms part of the Port of Vreed-en-Hoop and is meant to be the special purpose vehicle to serve ExxonMobil's Yellowtail project.
Community engagement sessions held for Port of Vreed-en-Hoop project
The initial construction phase of VEHSI will see the widening of the access channel to an average of 100 meters and deepening to an average of -9 meters.