The Centre for Local Business Development celebrated the completion of its inaugural cohort from the ElevateAll – Manufacturing edition, with a September 23 ceremony and Expo Day at the Pegasus Corporate Suites, Kingston, Georgetown. ElevateAll extended a golden opportunity for these entities to undergo intensive professional development.
Over a span of four months, participants of ElevateAll were imparted with essential skills via weekly marketing and pitch development courses, specialised business training, and unparalleled one-on-one mentorship sessions. The programme primarily focused on honing the leadership abilities of local business leaders, enabling them to drive substantial growth in the manufacturing sector.
Commenced on May 17 with an overwhelming response of over 70 applications from mostly coastal regions, the initiative streamlined its list to 35 participants for its Phase One. This segment spanned three days, from June 16-18, and centered around a rigorous boot camp, fostering connections between peers and mentors. Here, participants delved into brainstorming growth strategies, refining pitch techniques, and constructing business model canvases.
Over 6,000 businesses benefit from new 'Centre Hub' launched by CLBD | OilNOW
Emerging from Phase One, 14 participants were selected for Phase Two's 10-week mentorship and entrepreneurship program, culminating in the much-anticipated Expo Day.
This segment enriched participants with comprehensive courses, addressing varied domains such as pitch development, digital marketing, financial management, and operations. Furthermore, each entrepreneur received personalised guidance from a volunteer mentor, with mentors being sourced from ExxonMobil Guyana and other local private sector companies
Expo Day, held on September 23, showcased the hard work of the entrepreneurs over the preceding 10 weeks. Marking their graduation, they showcased their polished business pitches to a select audience, including potential investors, mentors, and members of the business community.
"As we bring the first cohort of ElevateAll to a close, I must commend the entrepreneurs sitting in front of me today. These participants have elevated their businesses through training and mentorship focused on the key gaps they were able to identify in their businesses. They have been through a very fast-paced and intense 3-day boot camp and 10-week programme which helped them to better refine their business today and plan for growth tomorrow," said Dr. Natasha Gaskin-Peters, Director of the Centre for Local Business Development.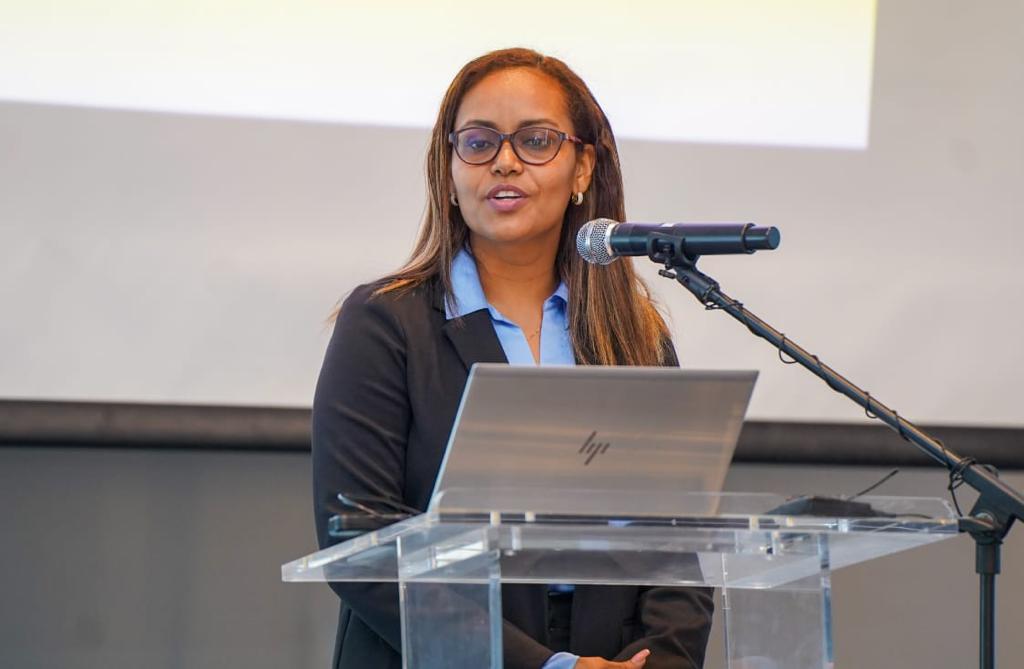 She added, "In this room, we have various businesses in the manufacturing sector. As Guyana's economy continues to grow, we will see increased need for manufacturing-based businesses. These participants have taken the first step towards benefitting from that growth."
The ceremony also benefited from remarks by an ElevateAll participant, Adrian Barkley, and Local Content Supervisor of ExxonMobil Guyana, Natina Singh, and Guyana's Minister of Tourism, Industry and Commerce, Oneidge Walrond.
The ElevateAll Programme was supported by the Greater Guyana Initiative (GGI), generously funded by Stabroek Block co-venturers including ExxonMobil, Hess, and CNOOC. The Centre's work is fully funded by GGI.