ExxonMobil's Centre for Local Business Development (CLBD) in collaboration with the Linden Chamber of Commerce met last Wednesday with local businesses from Linden as part of a series of country wide meetings with the business community in Guyana, South America.
The exercise was geared towards sensitizing the Linden business community of the Centre's role in helping them to develop the country's local content capacity in the oil and gas sector. The meeting was the second of its kind, the first being held in Berbice a few weeks ago, in an effort to reach businesses outside of the capital city.
Berbicians briefed on Exxon business centre services
Patrick Henry, Project Director at CLBD gave a presentation highlighting the role of the centre and courses offered to the businesses which once completed can help them to become more competitive in the oil and gas sector.
He noted that since the industry is fairly new to Guyana, efforts are being made to work with local businesses to help them build capacity so they can compete for more contracts and ensure local Guyanese talent is being utilized.
He told participants about the use of a supplier registration portal via which their businesses can be located for potential services. "The supplier registration portal is key for everyone, that's how the centre finds your business and that's how international companies find you, so you need to get into the portal. There are some Linden businesses registered but not a lot and I think it's because people just don't know about it as yet. You going through the portal and also completing the trainings is you investing in your business, your staff and your systems and we want to let the international companies know that," Mr. Henry said.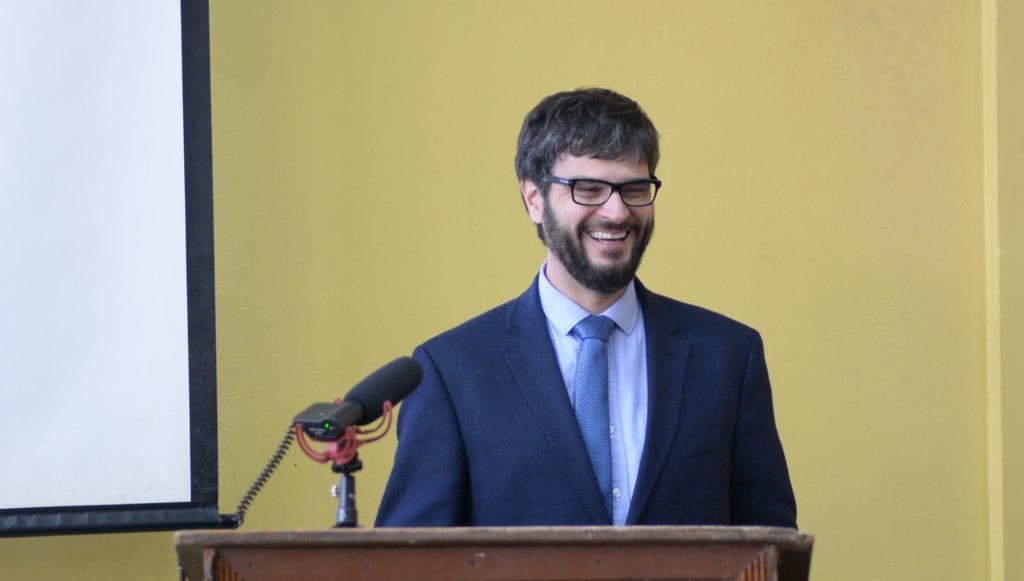 He mentioned that right now there are over one thousand businesses registered on the portal and out of that, about four hundred are Guyanese businesses, hence he is now encouraging Linden businesses to get registered, "Don't worry about distance, distance is not a factor in this industry when you think about how far some of the pieces of equipment for the drilling are coming from, as long as you show you can supply what is needed you will be considered" he noted.
More interest groups tour ExxonMobil Centre for Local Business Development
Also present at the session was Linden's Mayor Carwyn Holland. He thanked the CLBD for reaching out to the community of Linden and taking steps to get them involved in the oil and gas industry. He said, "Many companies come and invest in a community without the thought of empowering and building capacity of the locals to really and truly participate and benefit from these investments, so I must commend the visionaries behind the centre in Guyana."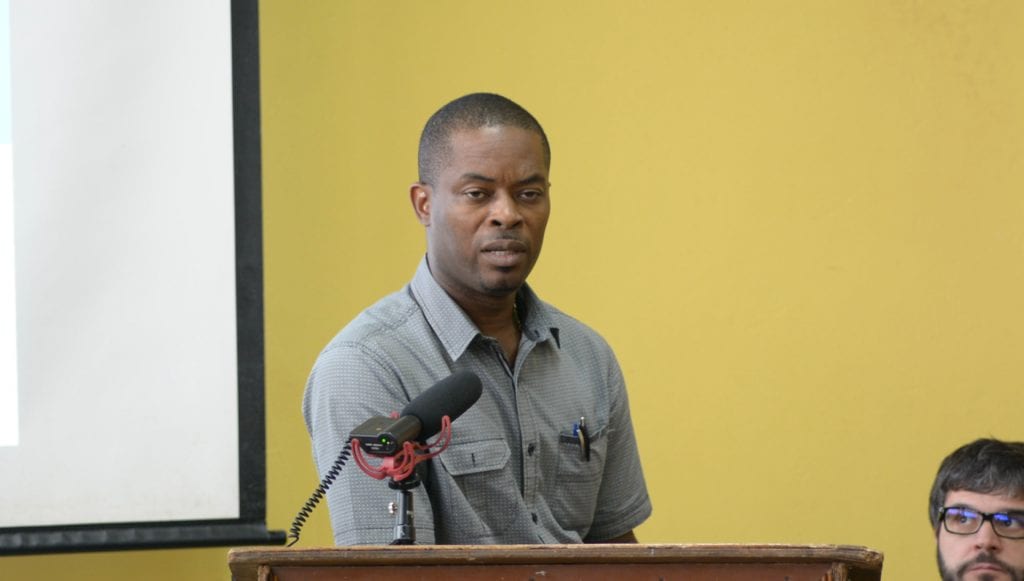 The session was held at the Linden Chamber of Commerce (Business Centre) located on Republic Avenue, McKenzie.