According to Guyana's Maritime Administration Department, ExxonMobil is utilising the Stena DrillMax to conduct drilling at Haimara-2, an appraisal well with potential high-quality, gas-condensate resources.
The oil major has said technical work is being done with updates provided to the government on the feasibility of standalone natural gas projects offshore the South American country.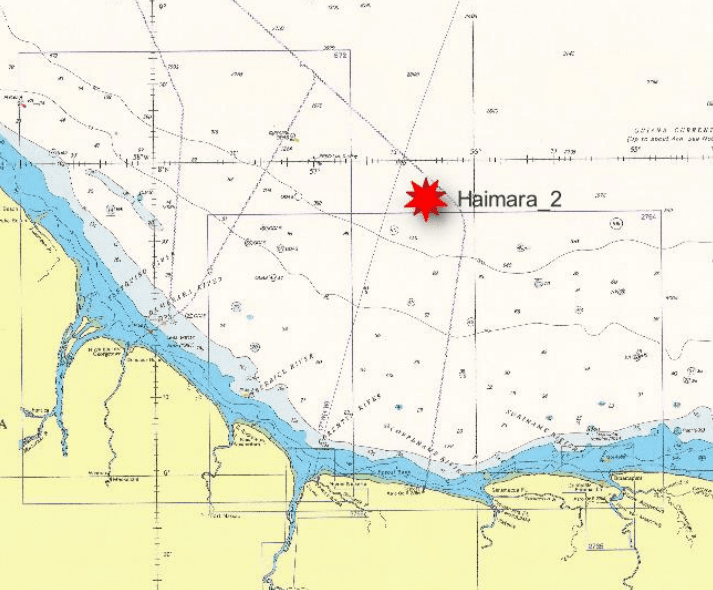 Haimara-1 was Exxon's 12th Stabroek block discovery, announced back in February 2019.
Utilising the Stena Carron, Exxon had encountered approximately 207 feet (63 metres) of high-quality, gas-condensate bearing sandstone reservoir. The well was drilled to a depth of 18,289 feet (5,575 metres) in 4,590 feet (1,399 metres) of water. It is located approximately 19 miles (31 kilometres) east of the Pluma-1 discovery. The discovery was so significant that Exxon had said, when announcing the discovery, that it is a potential new area for development.
ExxonMobil is looking very closely at its gas development options, even evaluating which production facility would be best suited.
The first standalone gas development is likely to be executed more east, near the border with Suriname, as that is where the largest quantities of proven gas reserves are located.
Vice President Dr. Bharrat Jagdeo has said that the government will turn its focus to the crafting of a gas strategy, when it concludes the offshore licensing round in November.