ExxonMobil has submitted its Field Development Plan and Environmental Impact Assessment Report to the Environmental Protection Agency (EPA) in Guyana for its third potential development project offshore the South American country.
The 220,000 barrels per day Payara Development Project is expected to come on stream by 2023, closely following the Liza Phase 1 and 2 developments at the 6.6 million acres Stabroek Block.
ExxonMobil Guyana Senior Director, Public and Government Affairs, Deedra Moe said the documents have been submitted to the EPA for review and the company will be working with the agency as it studies the proposals.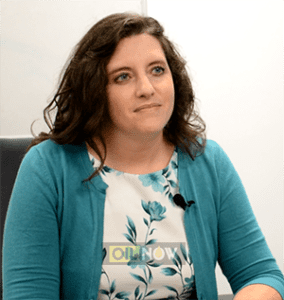 "We're excited about the potential third project and we look forward to continue to work with the EPA on that review process," Moe told OilNOW on Thursday, September 19 during an interview at the company's Kingston, Georgetown office.
The US oil major has been rapidly moving its projects at the Stabroek Block to development which will see more revenue being generated sooner for both its shareholders and Guyana.
Industry analyst Wood Mackenzie expects that by 2025 oil revenues will triple the country's GDP. One of the main goals, WoodMac says, is to anticipate oil revenues in the context of the timeliness needed to develop these resources. "People have borne in mind the timeliness needed to develop these resources so they always question what will be the value of these resources if oil is still in the ground in fifteen years from now. So, bringing the oil revenues in earlier and then using it to diversify the economy and also to provide the country with cheaper energy – I think these are two of the key goals," says Luiz Hayum, Senior Analyst at WoodMac's Latin America Upstream Research team.
Oil production will begin within months at the Liza Phase 1 Development and this will be followed by the already sanctioned Liza Phase 2 project, targeted for a 2022 start-up.
Analysts have said approval of multiple developments will serve to boost investor confidence, including that of Guyanese businesses, which are now in the process of building capacity and learning more about an industry that is new to the country.
However, political uncertainty and an overdue election, now expected by Q1 2020, could potentially slow down project approvals, and in so doing, much-needed revenue that could help bring economic transformation for the Guyanese people.
With a small population of just over 750,000, Guyana could potentially become one of the richest countries in the world in per capita terms as oil production is expected to hit 1 million barrels per day by 2030.