ExxonMobil Guyana has confirmed that its Corporate Social Responsibility (CSR) expenditure for the period 2015 to 2022 exceeds US$15 million (GUY$3 billion). Most of this investment has focused on transforming the lives of women and youth through comprehensive capacity-building programmes.
For women, the company has led key programmes such as WeLead Caribbean which was devised to tackle the lack of business development and training opportunities for women in Regions Two and Three; and the Blue Flame Women's Group which is focused on upgrades of the existing factory that produces cocoa sticks, coffee and cassava bread in Region One.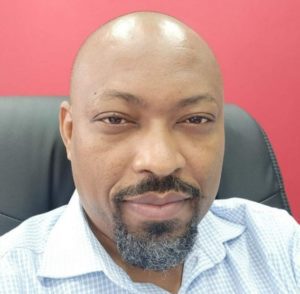 Kwesi Isles, ExxonMobil Guyana's Media Relations Advisor, told OilNOW that Exxon has also invested in the Global Women in Management Programme which equips women in the non-profit sector or civil society with leadership, technical and professional skills that help them strengthen their respective organisations.
800 women supporting Exxon's activities in Guyana | OilNOW
Regarding youth development, Isles said Exxon has prioritised investments in the Youth Basketball Guyana/National Schools Basketball Festival, the Petra U-14 Football Tournament, the Volunteer Youth Corps' Science, Technology, Engineering and Mathematics (STEM) programme and Specialists in Sustained Youth Development and Research (SSYDR) Employment Attack – a job readiness programme launched across several regions. It has also funded a STEM programme for students of special needs schools which is run by the Guyana Council of Organisations for Persons with Disabilities.
Some of these initiatives continue to be expanded under the Greater Guyana Initiative. This is being led by the Stabroek Block co-venturers ExxonMobil Guyana, Hess Guyana Exploration Ltd. and CNOOC Petroleum Guyana Limited. Together, they will provide GYD$20 billion for capacity development programs across Guyana over the next 10 years. This represents a significant expansion of ongoing capacity-building efforts in the country and demonstrates a long-term commitment by the Stabroek Block co-venturers to help further development in Guyana.
With a focus on education and training, economic development and health, the initiative aims to strengthen the Guyanese workforce, increase the competitiveness of local businesses across sectors and lay the foundation necessary for a thriving business environment and sustained economic growth.
Volunteer Youth Corp gets another GY$20 million from ExxonMobil Guyana for STEM programme
As programmes are developed, national and local leaders, community members and the private sector will be engaged to bolster the effectiveness of the endeavour and ensure alignment with Guyana's development priorities as they evolve over the coming years.