Authorities in Guyana are upping the call for local businesses to work together so that they are better positioned to tap into the growing opportunities being presented as a result of the oil and gas activities in the South American country.
The latest call came from Minister of Natural Resources, Vickram Bharrat, in an address on Tuesday during an event at the Regency Suites and Hotel in Georgetown.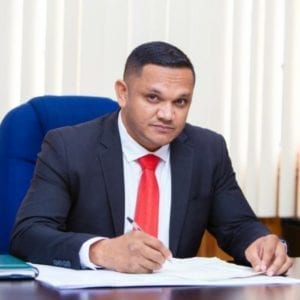 "It is no secret that Guyana is now an oil producing nation, and the attention and investment that we are attracting now is unprecedented," Bharrat said.
"Every single day, we have investors coming together, coming to our shores, wanting to invest in Guyana, and today's activity shows that we value our local investors," Bharrat said at a mining seminar held by the Guyana Geology and Mines Commission (GGMC).
He was keen to note that the Government is reeling from a shortfall in building material and wants locals to ramp up production.
"In Guyana, among ourselves, we look at each other all the time as competitors. Not a single moment, we look at ourselves as partners in the development of our country… and that is what we need to do."
He acknowledged that access to capital is an ongoing issue for locals, which is why he deemed it so necessary for them to join ranks. Mr. Bharrat said local businesses allow themselves to miss out, when they refuse to team up and form consortia in the manner used by foreigners to meet the growing demand for investments.
"We need to get past the trust issue, and we need to work towards developing local businesses. You have a government that supports you 100%… You have been assured of this by none other than His Excellency, President Mohamed Irfaan Ali," he said.
The President had made a similar call for locals to partner, during a Saipem event in June. He had revealed that many companies are vying to open concrete plants to meet the construction boom, but that he wants Guyanese businesses to be the ones doing it.
"The private sector needs to come together, build synergy, build consortiums. Go after the opportunity so you give us something to fight with you for." Dr. Ali had said.
The Government is looking to carve out industries solely for Guyanese, where oil companies' local content obligations are concerned. The government has categorically stated that this can only happen if local businesses show that they can meet growing demand.