Exxon is continuing to build support for its petroleum operations offshore Guyana, with the recent addition of two state-of-the-art tugs. These impressive vessels, named MV Kalina and A'Rinra, will play a crucial role in guiding oil tankers at the prolific Stabroek Block.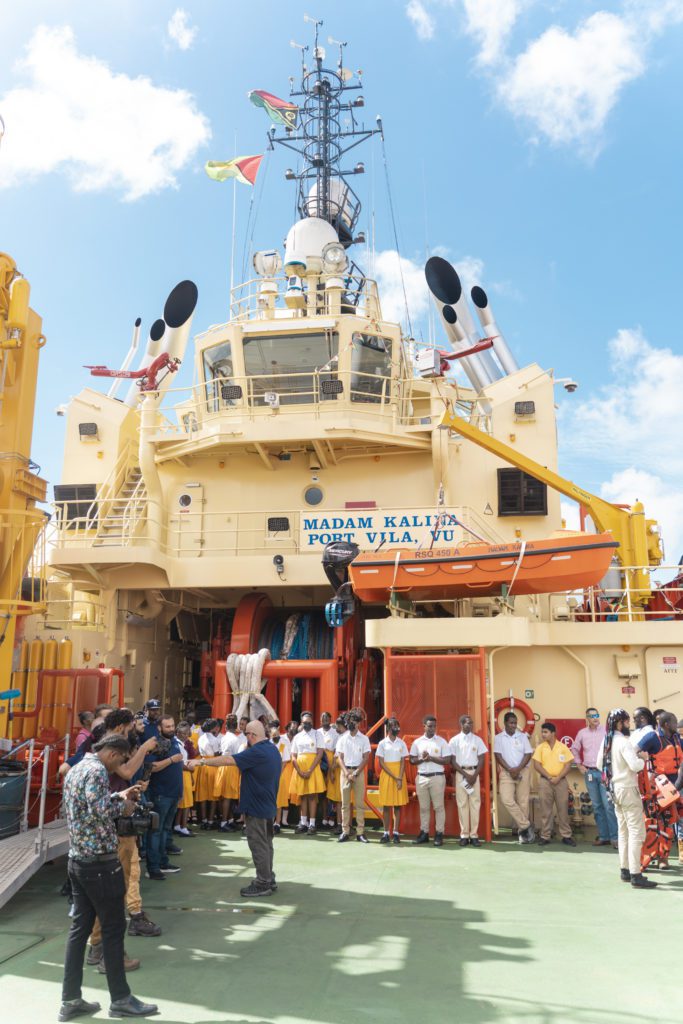 According to Daniel LaFont, Business Development Officer for Edison Chouest Offshore, the company responsible for building the tugs, these vessels mark a significant milestone for G-Boats. "They are the largest tugboats we've ever built," LaFont proudly stated. G-Boats is a joint venture between Edison Chouest and the Guyanese-owned John Fernandes Limited.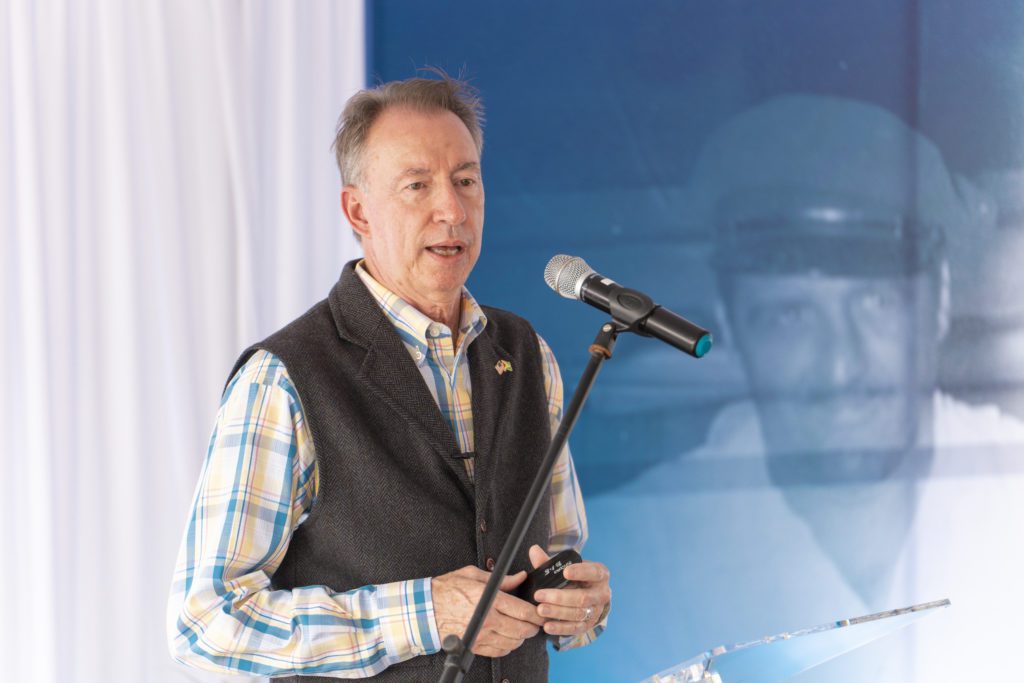 The vessels showcase clear cutting-edge engineering prowess from Edison Chouest. The naming of the tugs, Madam Kalina and A'Rinra, also holds deep cultural significance. Students from Brickdam Secondary in Georgetown and St. Ignatius in Lethem were given the honour of selecting these names. Owner of Edison Chouest, Ross Chouest emphasized that a ship's name reflects its character, purpose, and values, making the names meaningful choices for the vessels.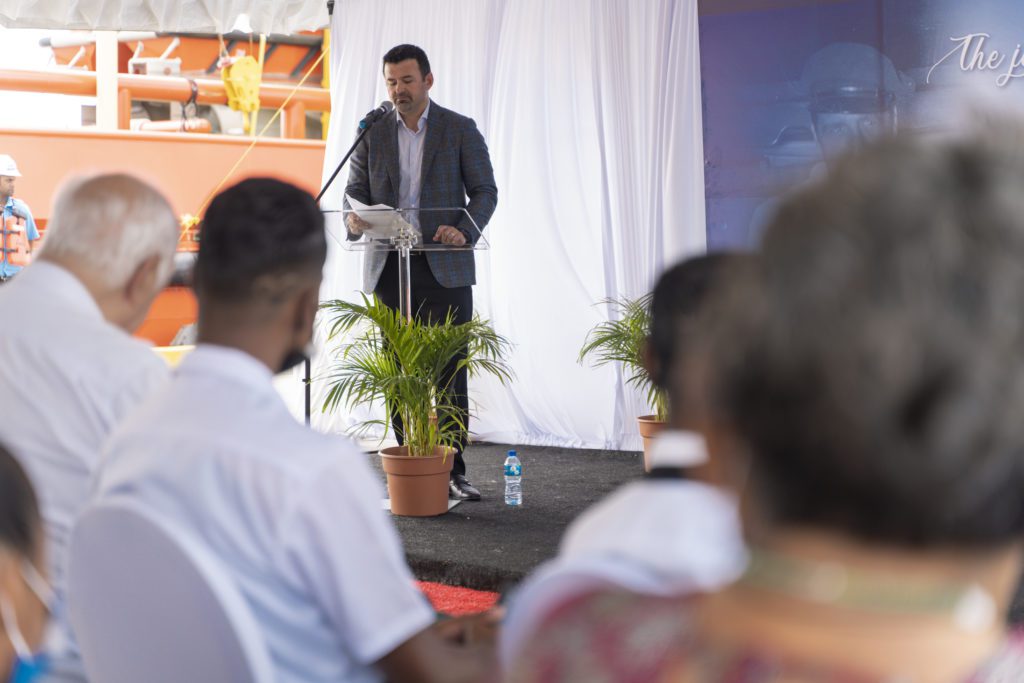 Guyana's Minister of Education, who has been entrusted as godmother of the vessels thanked Exxon and G-Boats for involving students in the naming process.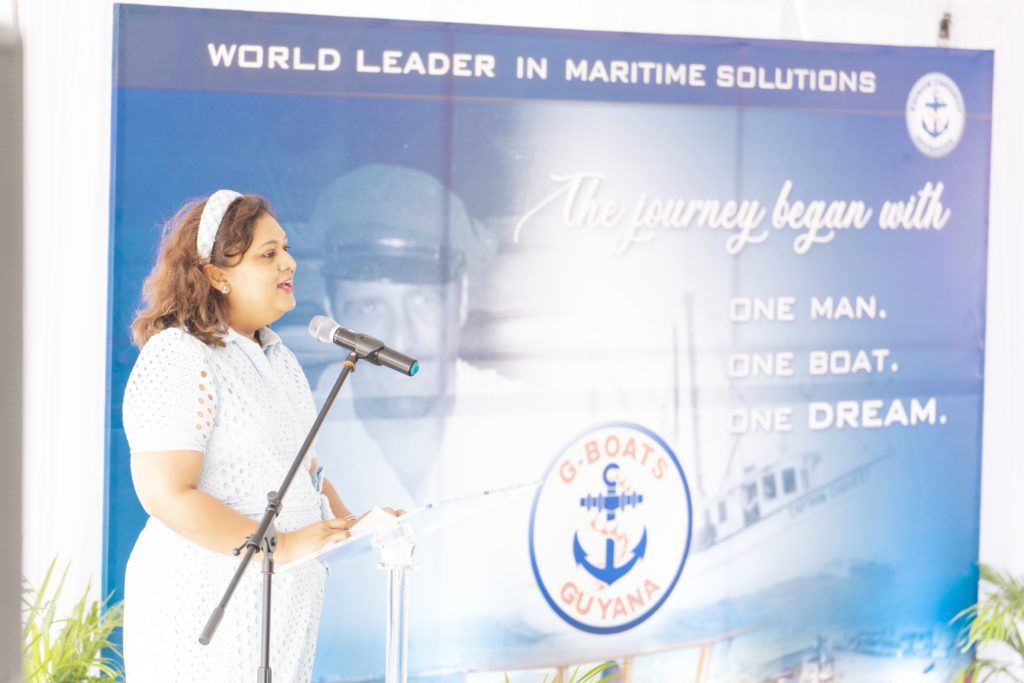 "Our children, our young people, as representatives of all of Guyana's children were able to leave a mark on these vessels that will go on to do much more than we can possibly imagine, or even predict here," Manickchand said.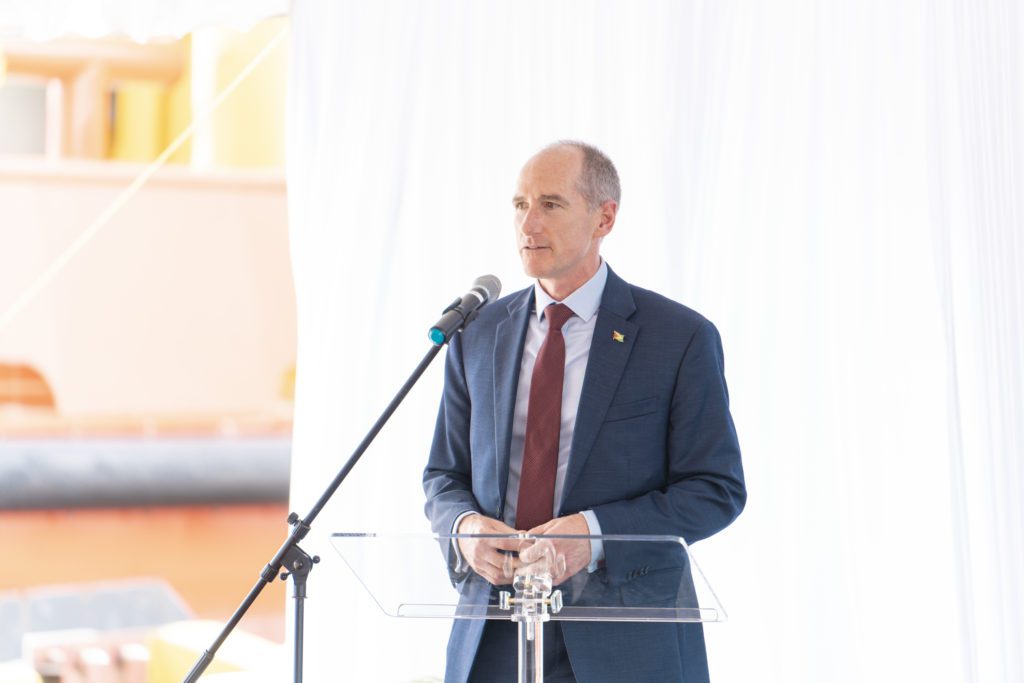 ExxonMobil Guyana President, Alistair Routledge said the major's partnership with Edison Chouest dates back many decades, illustrating the strong bond and mutual reliance between these entities. "We rely upon one another. There is no one company, one entity that does everything. We're a team of teams," explained the official.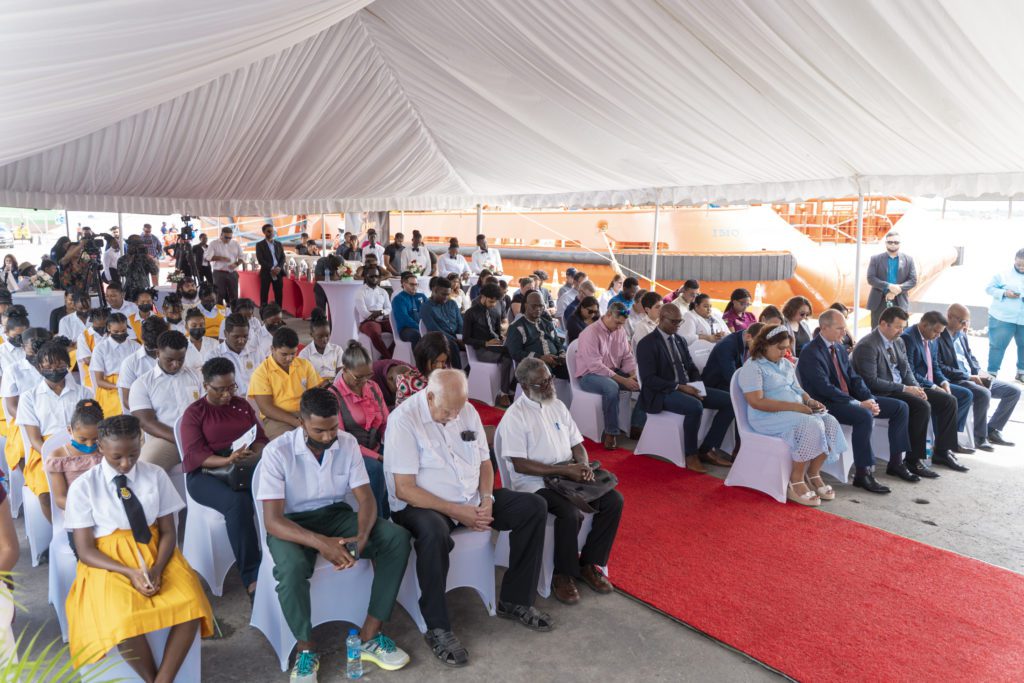 The two new G-Boats tugs are expected to operate more than 100 miles offshore Guyana, where Exxon's tanker loading operations take place in waters over a mile deep. This strategic placement will support Exxon's efforts to develop Guyana's abundant oil and gas resources.
Providing an update, Routledge said Exxon produced 375,000 barrels per day (bpd) of oil for the country, in the first quarter, "which is tremendous progress when you think that it was only eight years ago that the very first oil was discovered in the country."
"We look forward to [the] Prosperity floating production, storage and offloading (FPSO) vessel starting up its operations later this year, and for these tugs helping bring the tankers and moor them to the FPSOs to take the cargoes and deliver the crude to the markets overseas," Routledge said.
Exxon and its Stabroek Block partners have also received approval for the Yellowtail and Uaru projects, and is seeking approval for a sixth project. Together, these would see production offshore Guyana exceeding 1.2 million bpd by 2027.