The outbreak of COVID-19 and the drop in oil prices has caused E&P companies to cut back on investments. This is especially the case for approvals of new investments, Rystad Energy said in its latest COVID-19 report.
The chart below shows total conventional greenfield investments by approval year. If all the initial investments for projects approved last year are summed up, the value becomes close to $190 billion.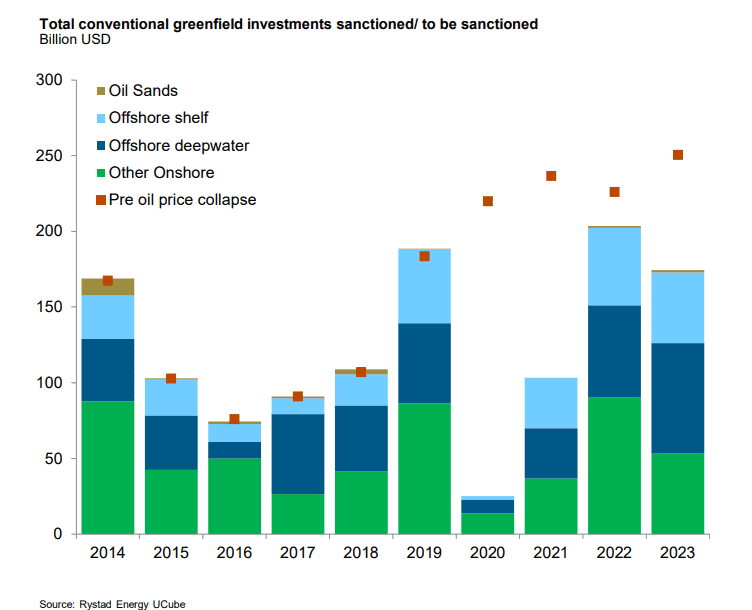 Rystad Energy said for 2020 the corresponding tally is expected to fall to only $25 billion, representing the lowest activity level since the 1970s.
The historical low approval activity in 2020 will have long term implications. Based on the delays in approval activity, Rystad Energy has lowered its 2030 liquid production forecast for not-yet-sanctioned conventional projects by almost 7 million bpd.
The impact of prevailing low oil prices is that the oil market will tighten considerably in the long term, Rystad Energy said.