Like the periodic table of elements, S&P Global Platts has compiled a list of different crudes ranging from lightest to heaviest. The oil being produced at the Liza Field offshore Guyana is now listed on that table.
Platts says the grades are classified by their gravity or density and sulfur content. Density ranges from light to medium, to heavy. Sulfur content is categorized as sweet or sour. Platts says assays can vary and the figures reflect 2019 data.
Guyana began producing oil in December 2019.
"The selected crudes are not a complete list of global production. However, they illustrate the diverse nature of oil markets," Platts said.
The Liza Crude is categorized as medium sweet with a sulfur level of 0.51% and API gravity of 32.10 degrees.
Platts Periodic Table of Oil has been selected as a finalist in the 66th Annual Jesse H. Neal Awards competition.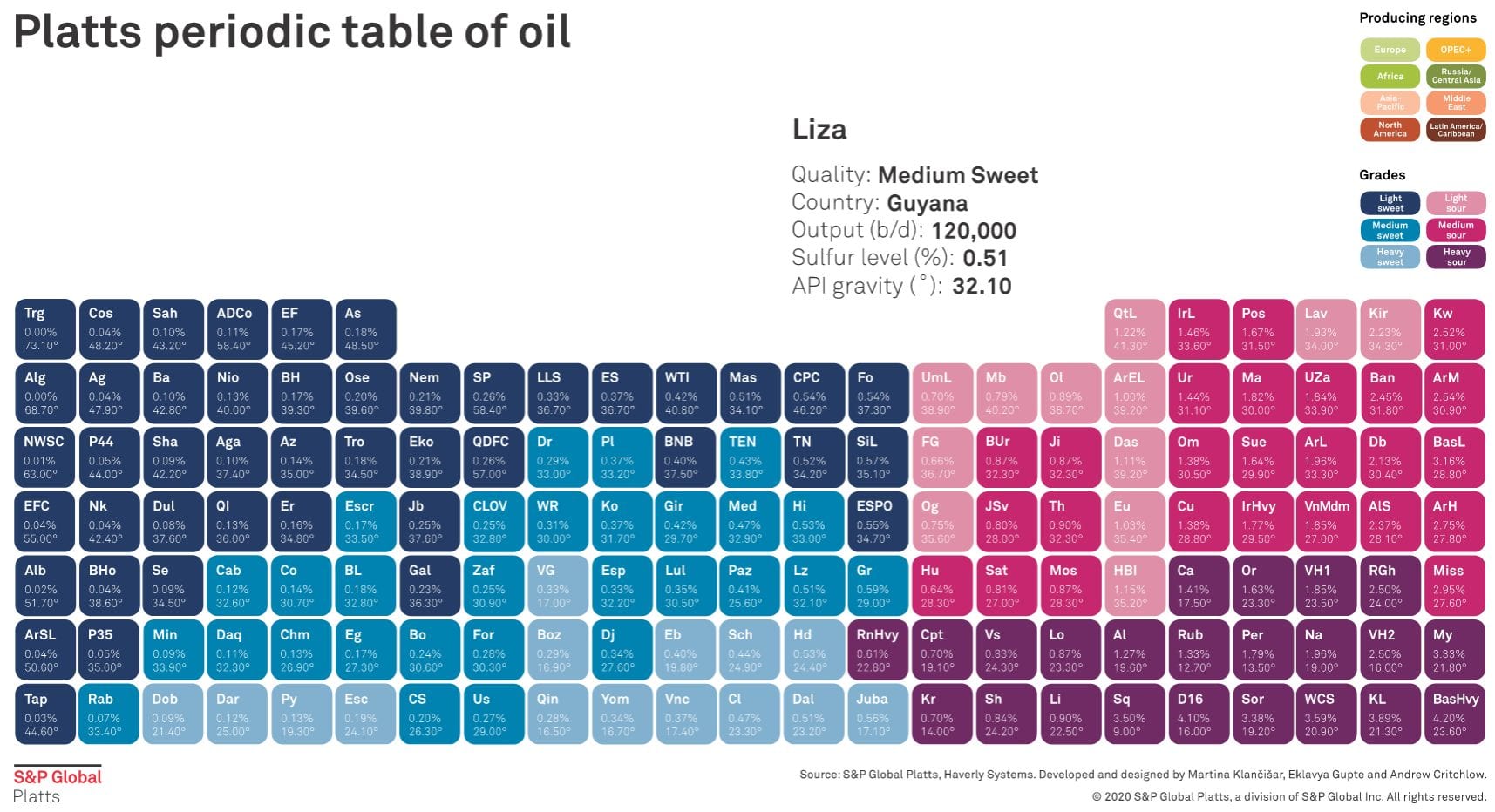 View full interactive table HERE