As the curtains of the Guyana Basins Summit came to a close, Minister of Labour Joseph Hamilton highlighted that there was a massive turnout at the Ministry of Labour's booth at the summit.
In an interview with OilNOW on Friday, Mr. Hamilton said, "I would let nothing pass without having a booth. Importantly, the Ministry of Labour must always be visible. We cannot seriously be discussing the type of development in Guyana and we're not focusing on some important issues such as health and safety. By having a booth present, more people will have an understanding that we're serious about the safety and health of workers."
Guyana Labour Minister aiming for monthly visits to ExxonMobil's offshore operations | OilNOW
The Labour Minister went on to say that based on his observations over the past two years, companies looking to set up shop in Guyana are often ill-advised or misinformed about the nation's labour laws. This, he pointed out, often leads to the companies abusing or contravening the legislation.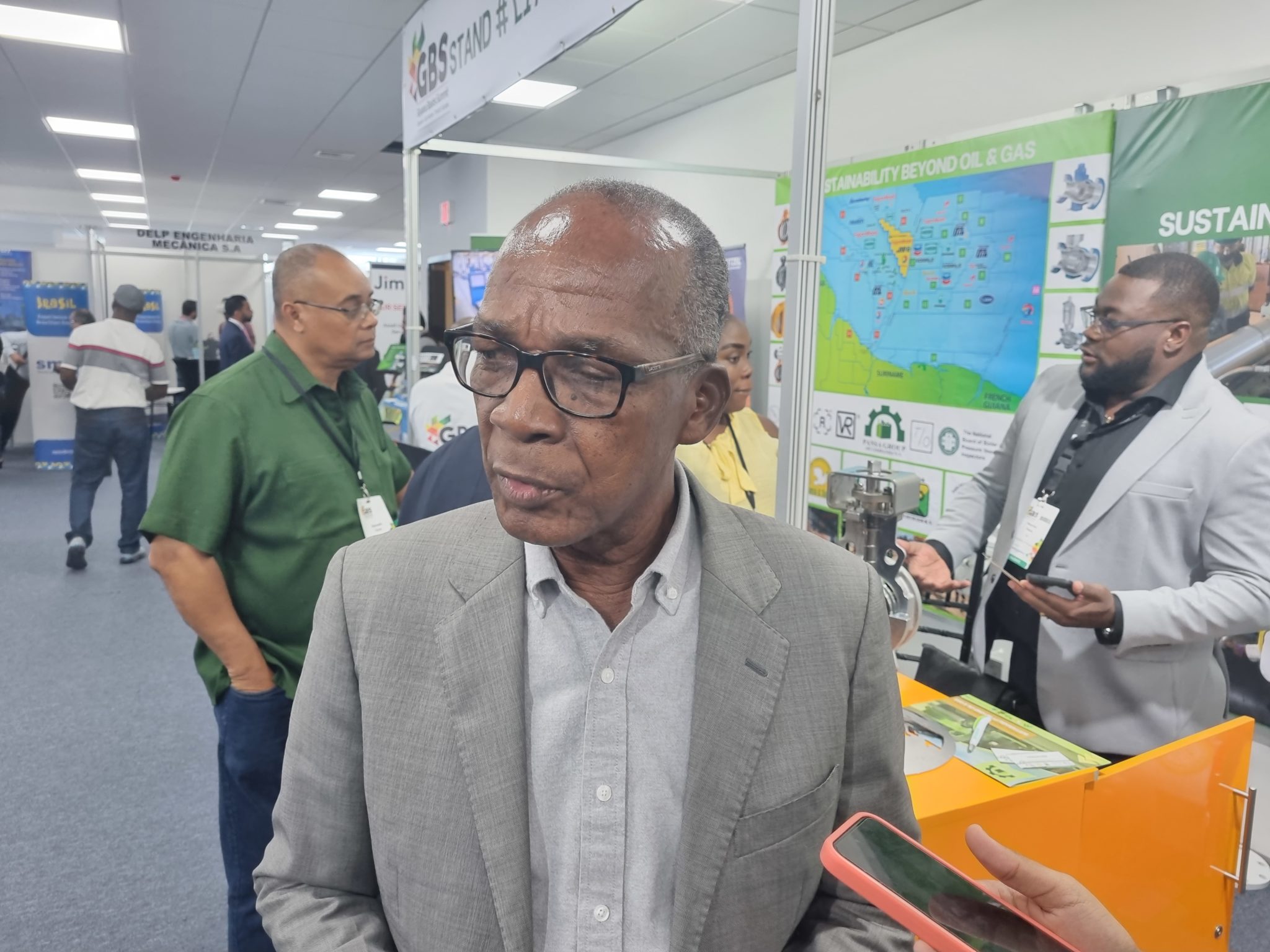 "I say to them that if you want to know anything about labour relations and what the law is, speak to the Ministry of Labour. We are here because we want to bring that service to people so that they have an understanding of the Ministry of Labour and its functions," Hamilton explained to OilNOW.
Interest of Guyanese workers top priority for labour ministry in discussions with ExxonMobil | OilNOW
GBS 2022 is hosted under the theme: 'Responsibly Developing the Region's Resources for a Prosperous and Sustainable Future, being the only regional summit showcasing opportunities across the entire Guyana-Suriname Basin'.
It aimed to connect international energy operators, license holders, project management, technology experts and major infrastructure developers with local Guyanese organisations seeking to best understand how to do business effectively with new partners.
The major three-day strategic conference, coupled with the one-day technical conference, complemented the large exhibition, and enabled hundreds of delegates and thousands of visitors to engage in effective and meaningful dialogue.