The Guyana Shore Base Inc. commissioned a brand-new Manitowoc crane just a week ago at its Houston-based facility on the outskirts of Georgetown, significantly enhancing the country's waterfront heavy lifting capabilities.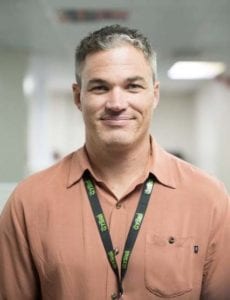 "This 350MT animal, with a 315 ft (96 m) boom will eliminate a critical barrier to enabling Guyana to be totally self-sufficient to develop its subsea natural resources, by enabling lifts approximately 3 times heavier than previously possible in Guyana," said Sean Hill, GYSBI's General Manager.
He said the crane is unique from other heavy lift cranes in that it is also capable of transforming from heavy lift to standard lift in a very short period of time enabling standard vessel servicing to continue when heavy lift operations are not occurring.
"This crane will sit on a brand new, unique proprietary design quay, which will permit the Manitowoc crane to lift to its full potential," Hill pointed out.
He said the crane will be operated 100% by Guyanese, "once again proving nothing is beyond our reach once we set our minds to the right path."
Major expansion works at Guyana Shore Base set to pull more projects from T&T
A new 180-ton crawler crane was also recently commissioned at the facility for loading and offloading vessels servicing the rapidly expanding offshore operations. The crane includes a Load Rated Capacity Indicator (RCI) in the operators cab and an external load monitoring traffic light system. Fitted safety devices include load safety devices, hook over hoist limit devices (anti 2-blocking), boom over hoist limit device, boom angle detector, hook safety catches and Drop Safe netting.
Guyana capacity to support offshore operations growing – ExxonMobil
GYSBI, which is the main facility servicing Guyana's deepwater operations, recently announced that it is constructing two additional berths to the value of US$16 million that will allow for heavy lifting services to be executed on location.