The giant Liza discovery in 2015 was Guyana's first step into the world of oil and gas. With very limited industrial activity and virtually no experience in the petroleum industry, capacity in some areas had to be built from the ground up. This process is still ongoing. However, in just over 6 years since ExxonMobil hit pay at Liza-1, the South American country is rapidly building capacity and the local workforce in the industry is expanding.
"I think of where Guyana is today, a little bit of the North Sea in the 70s and early 80s, just discovering the early stages of development," said Alistair Routledge, President of ExxonMobil Guyana, speaking at the opening of the Aberdeen-Guyana Gateway virtual event on Tuesday.
He said as a major operation coming into Guyana, it will take some time to establish the foundations which many are familiar with in the Aberdeen area such as shore base facilities and the logistics that go around that to support oil and gas operations.
"Much of the lowest levels of foundation is largely established but we still take some of our support from Trinidad, given that it is the most established operation in the area," Routledge said. "But gradually, throughout the course of this year, I think that virtually all of that remaining parts that have much to do with waste management, some of the drilling fluids, some of the heavier lift capability, pulling together the sub-sea jumpers for the flow lines, are going to be fabricated and assembled here in Guyana very shortly for the Liza Phase 2 installation activity this year."
Already, capabilities at the Guyana Shore Base Inc. have been ramping up and this is seeing a growing number of projects moving away from Trinidad and being executed instead in the new oil producing country.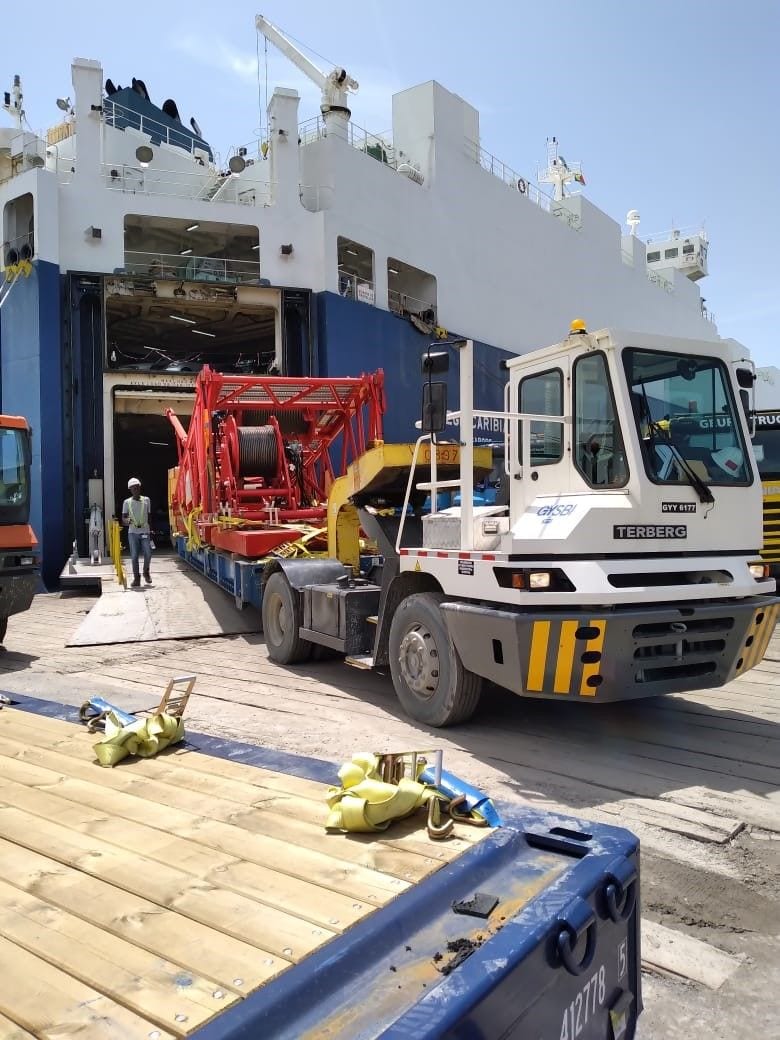 "Guyana Shore Base didn't have the infrastructure in place when we first started operations," General Manager, Sean Hill has told OilNOW. "We do spend a tremendous amount of time and effort with a lot of our local suppliers when they are successful, coming on board, making sure that they understand the standards and expectations of the oil and gas industry. That is around quality and a lot of it is around safety as well."
Other facilities are also being developed and expanded. Earlier this month, Italian multinational oilfield services company Saipem opened an offshore construction facility in Georgetown. The facility features a heavy load bearing jetty, the largest heavy lift crane in Guyana and specialized welding and testing equipment. All construction work for the new facility was awarded to local Guyanese contractors.
"It will significantly benefit the community of Guyana in many ways including hiring and developing local talent, overall improvement of infrastructure, creating jobs, generating revenue for third party services that directly service the yard…additional tax revenue for the country, restaurants, hotels and other indirect services," said Saipem Guyana Country Manager, Thuranthiran Nadarajah.
Major local content milestone for Guyana as FPSO fabrication work being done in country
ExxonMobil said it has spent over 85 billion Guyana dollars with local businesses since 2015, with 8 billion dollars being expended in just the first quarter of this year alone. The oil major also opened and a local content development centre back in 2017 which has been particularly successful in helping to build local capacity.