The Guyana government is putting everything in place for the approval of the giant 250,000 barrels per day Yellowtail Development Project soon with Vice President Dr. Bharrat Jagdeo telling reporters on Thursday all systems should be in place by the end of March.
"…We are working more, and we are anticipating the completion of everything by the end of March latest," Mr. Jagdeo said.
On January 20, Guyana's National Procurement and Tender Administration Board (NPTAB) received technical and financial proposals from around 12 companies from across the world, including one local firm, for the review and evaluation of the Field Development Plan (FDP) for the US$9 billion Yellowtail project. This review process, which is expected to take around 50 days, is key to the approval of the landmark project.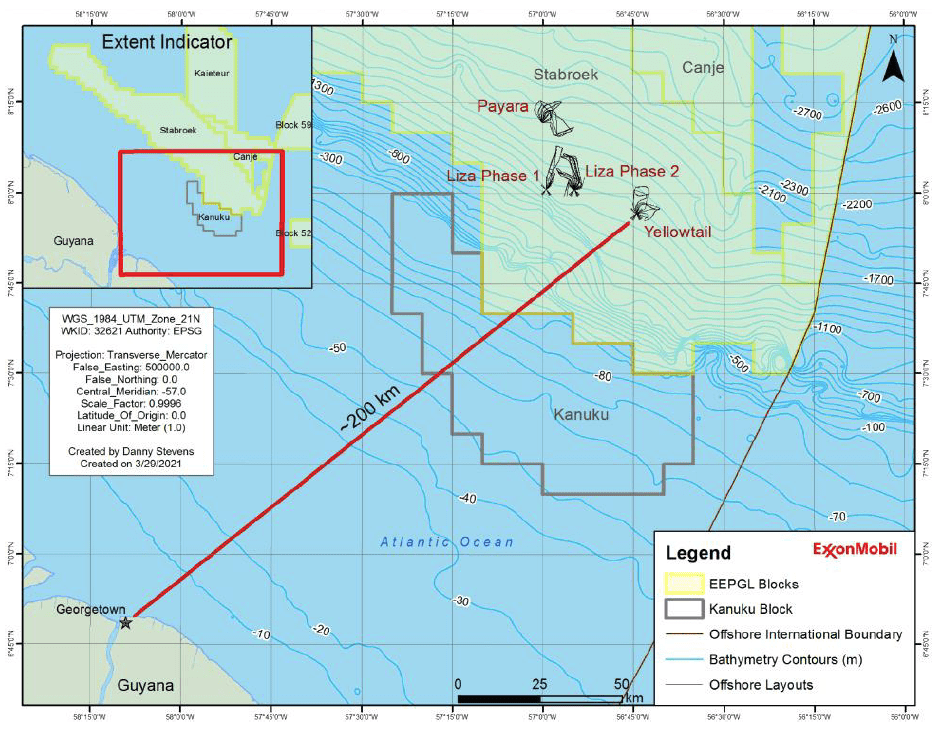 Additionally, the Vice President said authorities have already streamlined a draft licence for the project and work is ongoing by the Environmental Protection Agency for environmental authorization.
The Yellowtail development will be located in the eastern portion of the ExxonMobil-operated Stabroek Block, approximately 200 km from Georgetown. Current plans include drilling utilizing an FPSO to produce oil, from approximately 45-55 wells. Production is expected to begin at year end 2025 with an expected field life of at least twenty years.
SBM Offshore to build largest producing unit in company's history for Exxon's Yellowtail project
The FPSO will have a production capacity of approximately 34,977 m3 (220,000 barrels) and 39,747 m3 (250,000 barrels) of oil per day. At peak production during Yellowtail operations, the FPSO will offload oil to conventional tankers approximately every 4 – 6 days.
The project will develop a much larger resource base than any of the previous developments at the Stabroek Block while the Pinktail and Whiptail discoveries which both have deeper zones with good quality oil, could form the basis for Exxon's 6th development.