It is of critical importance that with just two years away from 'first oil' the Government of Guyana focuses on strengthening its legislative framework so that it can effectively fight corruption.
This is the advice being shared by Thiago de Aragao, Senior Political Risk Analyst/Director of Strategy – Arko Advice, a leading political analysis, strategy and public affairs company in Brazil.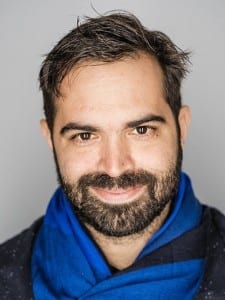 Speaking to OilNOW on the sidelines of the 27th Institute of Americas Energy Conference in San Diego, California, he also suggested that the government considers setting up a special institution that deals specifically with transparency issues.
He said, "For example, Brazil created the Ministry of transparency, which is an organ of the Government that ensures there is open data, transparent information from all other areas of the Government. The agendas are published every day so you will go online and know who that Minister will meet with every day or what his agenda would be like."
He explained that such a system of governance "enables the citizens to check, also enables the press to be out of the dark (knowing what is going on) and so, people can have some better checks and balances."
He noted that, "The oil sector is an area where transparency is key. So for example, Guyana would create an organ of the Government that ensures that from day one that this sector will be making it very clear to society how the decision-making occurs, what is the planning and how this exploration would benefit society. This is definitely something that will be very well-received by society and it will give a fantastic signal to the international market."
The Analyst also added that, "One of the problems in Brazil is that our bureaucracy, and more than that, our tax system is so complex that many companies are pushed away from the country simply because they don't understand or it is so expensive to understand it is not worth investing in the country."
He therefore suggested that, "If Guyana can create a parallel bureaucratic system, specifically for that sector, which is open to the public to understand how the legislation and regulatory framework for the exploration of oil and gas should exist in the country alongside a system of clear rules and little bureaucracy then the public and investor confidence will increase."
Thiago de Aragao further noted that, "If they are (tax systems) easy for the investor to understand then it also increases the country's potential for investment."
Brazil is said to be the 10th largest energy consumer in the world and the largest in South America. At the same time, it is an important oil and gas producer in the region and the world's second-largest ethanol fuel producer.
As Guyana moves towards becoming a significant oil producer in the region, the country is in a race against time to ensure that all systems are in place to effectively manage the windfall expected when production begins in 2020.