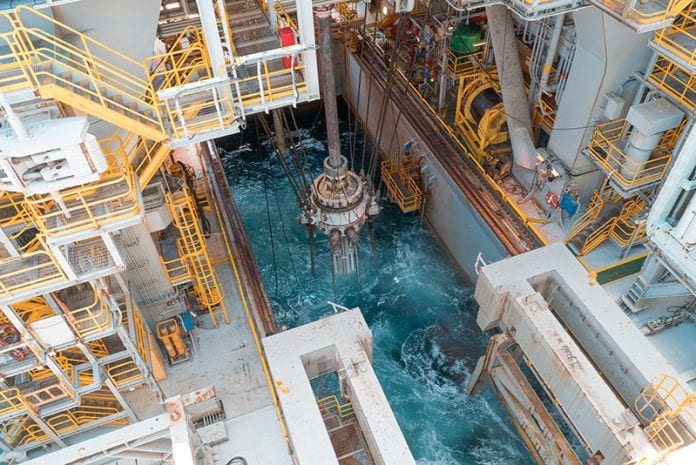 As political uncertainty in Guyana intensifies following a court ruling on Tuesday that paves the way for early elections, oil development offshore remains firmly on course and all systems are in place for production start-up within months.
The David Granger-led APNU+AFC governing coalition and the main opposition PPP/C party have been locked into a political duel ever since a no confidence motion was passed against the government in December 2018. The passage of the motion was supposed to trigger an election within 90 days – one year before its constitutional timeline – but court challenges by the government saw litigation going all the way to the Caribbean Court of Justice for a final decision. That ruling was handed down on Tuesday, effectively removing all barriers to early elections.
But despite political uncertainty, both the government and opposition have signaled that they have no appetite to disrupt development of the country's oil fields located offshore, where US oil major ExxonMobil has found more than 5.5 billion barrels of crude.
"One thing is clear is that we want Exxon to do well. To produce. We want them to produce as early as possible…," Opposition Leader, Bharrat Jagdeo told reporters on Tuesday. He said should his party win the upcoming elections, which could come before first oil in 2020, no actions will be taken to curtail oil production.
Responding to questions from OilNOW, the Opposition Leader said his main concerns rest with the Sovereign Wealth Fund (SWF), regulatory environment and local content framework. The SWF, known in Guyana as the Natural Resources Fund, was signed into law in January by President Granger at a time when, according to Mr. Jagdeo, the government had limited powers and should not have been convening Parliament because the no confidence motion had already been carried.
Following the passage of the motion in December, Director of Guyana's Department of Energy, Dr. Mark Bynoe, said his agency will continue to carry out its mandate in preparing the country for first oil in 2020.
Dr Bynoe was asked by OilNOW about the potential impact early elections could have on preparation for first oil given that the Government would have to resign and call fresh elections, potentially putting the brakes on planned spending in a host of areas geared towards developing and boosting institutions for the emerging petroleum sector.
"The Department will continue to discharge its responsibilities as mandated," Dr Bynoe said.When asked what steps the Department of Energy will take in order to ensure that disruptions to its functions and mandate are minimized, Dr Bynoe said, "The Department of Energy is staffed by a cadre of professionals who will continue to execute their duties in a manner consistent with their remit and that of the Department."
Oil production will get underway at the Liza Field within months, targeting 120,000 barrels per day. Multiple developments by 2025 will see around five FPSOs producing more than 750,000 barrels of oil per day, making Guyana a key producer in the region.
RELATED
DoE expects no disruptions in O&G functions due to early elections in Guyana
Hess doesn't expect court ruling on no confidence vote to affect Guyana operations
Despite political uncertainty in Guyana oil development remains intact – Morgan Stanley