Guyana's President, Dr. Mohamed Irfaan Ali visited the Liza Unity floating production storage and offloading (FPSO) vessel on Tuesday where he toured the facility and met with the crew.
He told Guyanese workers onboard the country's largest capacity FPSO to date, that they are among the "trailblazers" responsible for setting the mark in the oil and gas industry.
"Working on Unity and working on this facility is much larger than your job and is much larger than this FPSO. Because you are working here to deliver a product that will allow Guyana, your country as a whole, to bring new opportunities to develop, to expand and to create a country in which prosperity will come to all the citizens," Dr. Ali said.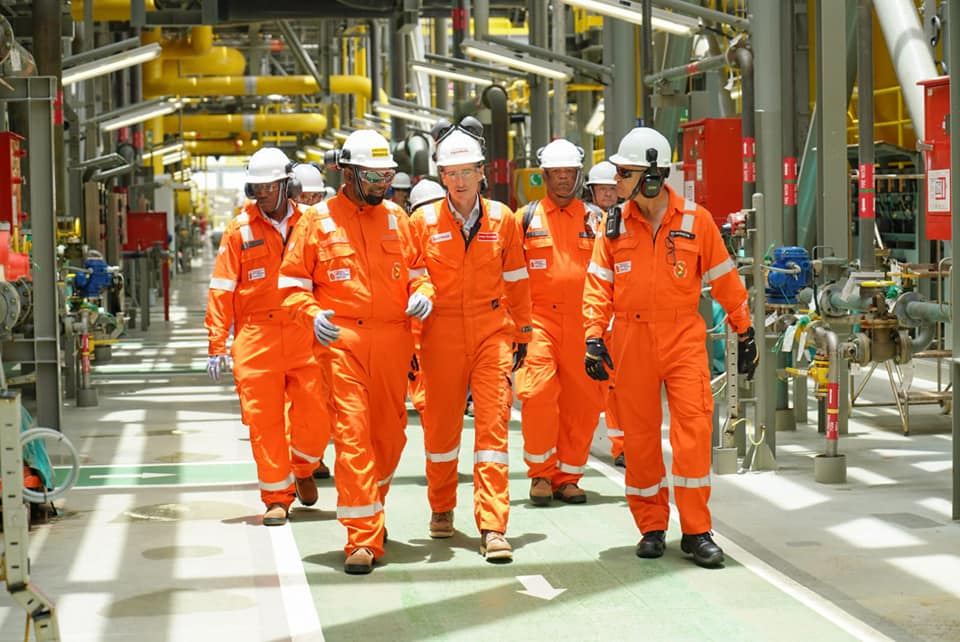 The President also told the crew that they are part of a team working to deliver a product that will bring prosperity to Guyanese, and support and stability to the broader global community.
"I want to thank you on behalf of all the Guyanese for the sacrifices you make because you all have families too, for the hard work and for your commitment in ensuring that you run a very safe, efficient and reliable operation here that will contribute to the tremendous growth, development and expansion of our country," Dr. Ali said.
New Guyana FPSOs to be built with Liza Unity's record sustainable design – Exxon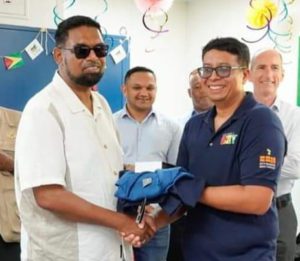 The Liza Unity – built, maintained, and operated by SBM Offshore – started production in February of 2022. Commenting on a recently published video on its Facebook page, General Manager, Martin Cheong, said, "SBM Offshore has always seen the provisioning of local content capacity development as a critical aspect for our operations in Guyana."
Builder of Guyana's oil production vessels looking to fill multiple positions
President Ali was given a tour of the facility by the President of ExxonMobil Guyana, Alistair Routledge, and was accompanied by the Minister of Natural Resources, Vickram Bharrat and Director of Projects at the Office of the President, Mrs. Marcia Nadir-Sharma.