Updated August 29, 2021
CGX Resources Inc. (CRI), operator of the Corentyne block offshore Guyana, believes the chance of finding hydrocarbons at the Kawa-1 prospect has increased since the company last drilled wells in the South American country back in 2012. Now, the company is making a major comeback in the Guyana basin where, since it last drilled wells, over 9 billion barrels of oil equivalent have been found.
New, state of the art 3D seismic, acquired over the northern region of the Corentyne block, has provided a new look at the block's prospectivity in light of the more than 9 billion barrels of oil equivalent found in the adjacent Stabroek Block and multiple discoveries made to date at Suriname's Block 58.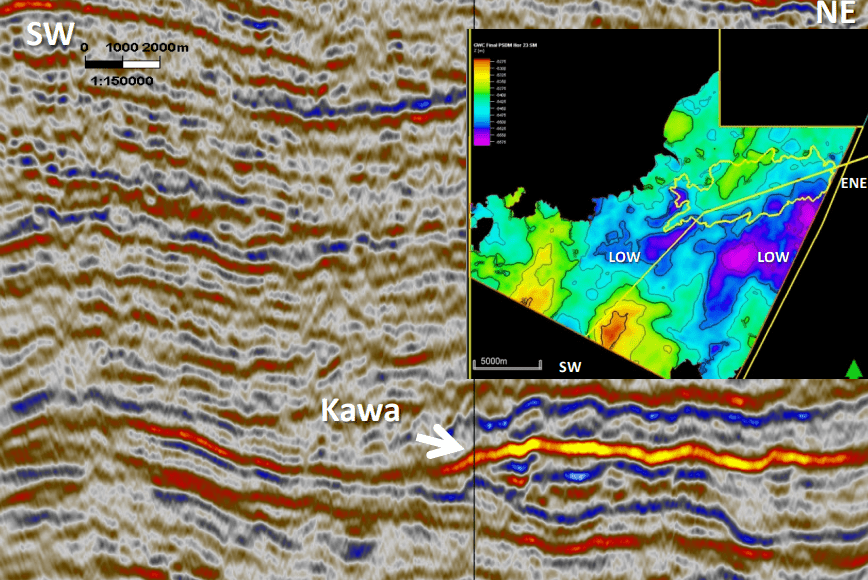 The company said a new, robust, low risk and high value prospect inventory has been developed from the new seismic data, augmenting the pre-existing prospect inventory on the block.
CGX Energy says drilling Guyana wildcats to cost $US90 million
"There is now proof that oil has migrated into the area of the CGX Corentyne Block," CGX is quoted as saying in a document on the block's prospectivity seen by OilNOW. The company said there is evidence to show that oil is trapped in plays analogous to those found on CGX blocks in both sandstones such as the Liza reservoir and limestones as in Ranger, on the Stabroek block. This is the same for oil found in the Cretaceous (Maka Central, Sapakara West, and Kwaskwasi) and Tertiary (Hammerhead) aged rocks.
"Prospect Kawa in the eastern area shows significant promise for a low risk, high reward prospect," CGX said in the document. "Time processing has highlighted lead areas; depth processing has now confirmed these prospects."
Frontera loans CGX US$19M to cover costs for Guyana projects
The Maersk Discoverer began drilling the Kawa-1 well on August 22 approximately 90 nautical miles (167 kilometers) off the country's coast, covering an area of 4.7 square nautical miles (16.25 square kilometres). The well is expected to be drilled to a total depth of approximately 6,500 meters in a water depth of around 370 meters.
CGX said numerous additional prospects on the northern portion of the Corentyne block have been identified and are being matured.