The South American country of Guyana will be sending a large contingent to the upcoming Offshore Technology Conference (OTC) to be held from May 6 to 9 at the NRG Park, Houston, Texas.
The Government of Guyana through the Guyana Office for Investment (GO-Invest), is collaborating with the Georgetown Chamber of Commerce and Industry (GCCI) to facilitate the participation of representatives from approximately 24 private sector companies and several state agencies.
Guyana's participation at OTC is being funded by private sector sponsorship along with approximately 20% funding from the Government.
Speaking at a press conference on Thursday, CEO of GO-Invest, Owen Verwey, said, "We hope to continue this type of support and relationship to service businesses in Guyana."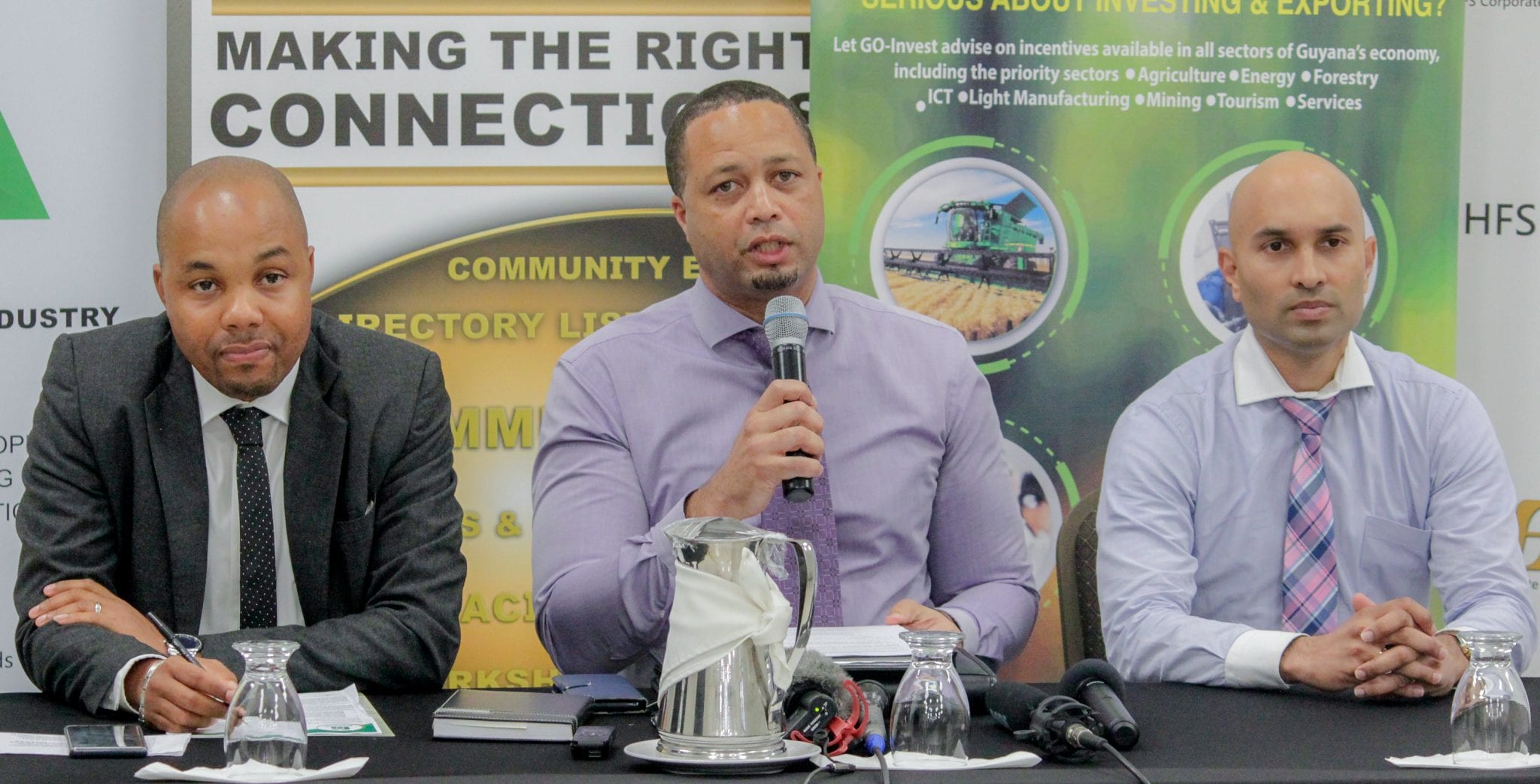 The agency is looking to set up the largest booth it has ever managed at an international event – some 600 sq foot of space, in which representatives from the Guyana contingent will have a presence to network and conduct meetings. To date, approximately 50 B2B meetings have already been scheduled with foreign companies.
President of the Georgetown Chamber of Commerce and Industry (GCCI), Nicholas Boyer, said the business group, which represents more than 240 members, has been advocating for local content development with heavy emphasis on oil and gas.
Commenting on the magnitude of the OTC event, Boyer said, "It was very important that Guyana have representation at this conference, and as such in January, I reached out to the CEO of GO-Invest and the Ministry of business to pursue a partnership so that we can ensure there is adequate representation."
Boyer said the US Embassy in Guyana has also been helpful in setting up B2B meetings in support of the companies being represented at OTC.
"One of the key things we are aiming for in this mission, is firstly education, secondly connection and networking. The underpinning of these two, is to promote local content," he stated.
Guyana Evening
A Guyana Evening of Information Sharing and Networking, sponsored by ExxonMobil Guyana, is slated to be held on Wednesday, May 8, which the GO-Invest CEO said will capitalise on Guyana's current position on the world stage. Presentations will be made by GO-Invest, the Department of Energy, Guyana Geology and Mines Commission and GCCI.
"The Guyana Evening is an unpaid invitation only event sponsored by ExxonMobil Guyana as part of their local content development initiatives. Approximately 500 representatives from various international and local companies will be in attendance to meet with the Guyanese Delegation," Verwey said.
This event will allow both Guyanese Public and Private Sector participants the opportunity to network and develop relationships with key persons within the industry to attract investment primarily to Guyana's Oil and Gas and Services sectors and establish and develop crucial partnerships.
"The Centre for Local Business Development will also make a presentation at the event to promote local content in the Oil & Gas Sector," Verwey stated.
The OTC's flagship conference is held annually at NRG Park in Houston. OTC is sponsored by 13 industry organizations and societies, who work cooperatively to develop a technical program for energy professionals to meet to exchange ideas and opinions on advanced scientific and technical knowledge for offshore resources and environmental matters.