Carbon capture and storage, (CCS) clean hydrogen and floating offshore wind are all low-carbon technologies that are on the cusp of mass commercialisation and where the oil and gas sector could achieve leadership and massive scale. Keen to ensure Guyana maintains its green credentials, the government has given ExxonMobil approval to study the use of carbon capture tech in the new oil-producing country.
"ExxonMobil, to take one example, last month announced a memorandum of understanding with SGN and Green Investment Group to explore the development of a CCS and hydrogen cluster in Southampton, UK," Westwood said. "BP, meanwhile, announced the first engineering contracts for the Northern Endurance Partnership carbon capture project in Teesside, Northeast England."
Westwood said in 2022 further moves to capture market share and grow capabilities can be expected from companies.
"This process could help determine which technology niches offer the highest returns and are the best fit for oil and gas companies, although the relative weighting of investments in low-carbon technology is likely to be driven mostly by corporate and regional market characteristics," Westwood said.
Guyana's Vice President Dr Bharrat Jagdeo announced in December that Exxon has been given the green light by the government to conduct CCS studies so that the company may utilize it in its operations offshore the South American country.
"Exxon sought permission and we have given that permission to do a study on carbon capture and storage," Mr. Jagdeo said.
Last year the company announced major plans to commercialize its low carbon technology portfolio, with initial focus on CCS by launching ExxonMobil Low Carbon Solutions. This is a new company that will advance plans for more than 20 CCS opportunities around the world, investing US$3B into low carbon energy solutions globally through 2025.
"With our demonstrated leadership in carbon capture and emissions reduction technologies, ExxonMobil is committed to meeting the demand for affordable energy while reducing emissions and managing the risks of climate change," said ExxonMobil's Chairman and Chief Executive Officer, Darren Woods.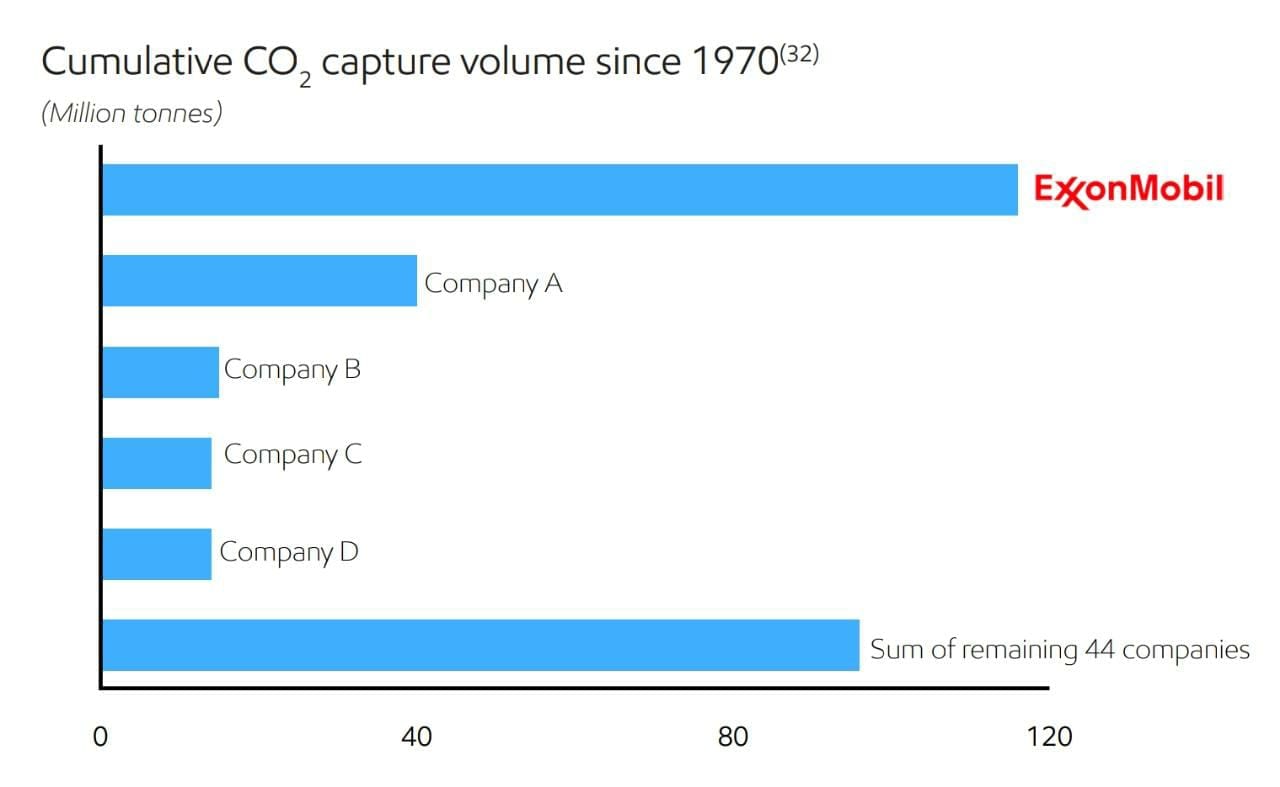 CCS is the process of capturing carbon dioxide (CO2) that would otherwise be released into the atmosphere from industrial activity, and injecting it into deep geologic formations for safe, secure and permanent storage. The United Nations Intergovernmental Panel on Climate Change (UN-IPCC) and the International Energy Agency (IEA) have agreed that CCS is one of the most important low-carbon technologies required to achieve societal climate goals at the lowest cost.
ExxonMobil is a leader in carbon capture, with over 30 years of experience in CCS technology and current carbon capture capacity totalling about nine million tons per year.