The appraisal programmes for Suriname's first two deepwater discoveries have been submitted to state oil company Staatsolie as the South American country looks to forge ahead with development of its offshore oil resources.
Suriname's first offshore discovery at the Maka Central-1 well was announced in January 2020 and the second one at the Sapakara West-1 well in early April. The third and largest discovery to date was made at Kwaskwasi-1 in July.
Apache, operator at Block 58 where all the offshore discoveries have been made to date, will be looking to acquire more data and determine the magnitude of the oil strikes ahead of formulating a development plan.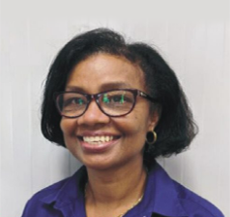 "So right now, we have already received the appraisal programs for Maka and Spakara and according to the contract, within 3 months we also need to receive the appraisal plan for the Kwaskwasi discovery," said Marny Daal-Vogelland, Director of Staatsolie Hydrocarbon Institute, during a presentation at the One Basin Three Nations Oil and Gas webinar held on September 24. "And of course, then we take a final investment decision and then we go into production."
Block 58 lies along the Guyana/Suriname border, suggesting it may share similar reservoir qualities as the vast resource footprint ExxonMobil has uncovered in Guyana.
Norway-based independent energy research and business intelligence company, Rystad Energy, says the three discoveries made offshore Suriname to date are estimated to contain combined oil equivalent resources of almost 1.4 billion barrels.
"We think that Maka Central has around 400 million barrels of oil equivalent and we think Sapakara West has around 250," said Sonya Boodoo, Vice President of Upstream Research at Rystad Energy. She also pointed out that Kwaskwasi could contain as much as 728 million barrels of recoverable oil equivalent resources.
US multinational investment bank and financial services company Morgan Stanley says its modelling of Suriname's Block 58 shows that it contains a potential 6.5 billion barrels of oil equivalent resources which can be developed across seven phases with first oil targeted for 2026.
"We forecast first oil occurs in 2026, with production from each successive phase commencing in one-year increments thereafter," the bank said in a research paper seen by OilNOW.
"We assume the first phase is a smaller development of 500 MMBoe (450 MMbbls of oil) with floating production storage and offloading (FPSO) unit capacity of 120 Mbbl/d. For each following phase, we assume 1 BBoe (900 MMbbls of oil) of resource with FPSO capacity of 220 Mbbl/d," Morgan Stanley further stated.
Meanwhile, Malaysian oil and gas company Petronas has spudded its first well – Sloanea-1 – offshore Suriname at Block 52 where it has farm-down 50% of its interest to US oil major ExxonMobil. Denmark-based drilling rig operator Maersk Drilling is carrying out the campaign using the semi-submersible Maersk Developer rig.