Fourteen Guyanese departed the South American country for neighboring Trinidad and Tobago in August for what has been a life-changing experience developing skills and expertise for work in the oil and gas industry.
Hands-on exposure to the marine work environment and the skills required to effectively function on vessels operating offshore have positively impacted the young men.
This initiative is part of a long-term programme being spearheaded by Houston-based JSL International Group of Companies.
OilNOW spoke with some of the trainees who shared their experiences and perspectives about what it means to be acquiring skills for the oil and gas industry.
"Having had the opportunity to come to Trinidad and train to meet the requirement that is necessary to work in the offshore industry and having had the chance to interact with the JSL Trinidad team, it has caused me to realize that the offshore oil industry is more than what us as Guyanese anticipate. It's not just a matter of having an offshore rig, but the support services that needs to be done, like the deep water harbor. We need to have that in place and we need to do that soon," stated Hugh Fanfair.
Fanfair believes that his countrymen need to prepare both as individuals, and as a nation, which is on the cusp of potential prosperity.
"We as Guyanese need to prepare individually and as a country. I am happy that I am in the forefront preparing and I will be happy for any other Guyanese, or all other Guyanese, to come on board at this time and get into the industry," he added.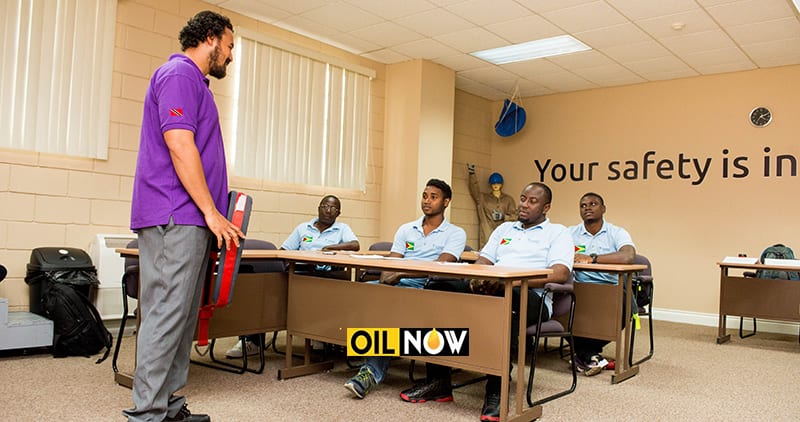 Mark Bollers said after being exposed to the training in programme, he would be looking to
encourage persons in Guyana to consider a career in the oil and gas industry. "My training here in Trinidad and Tobago with JSL was very important, the experience was very informative in terms of safety, rigging and slinging. That's just a few of the training we were exposed to. I would encourage anyone and everyone who got this opportunity to come on board with JSL and undergo this training," he said.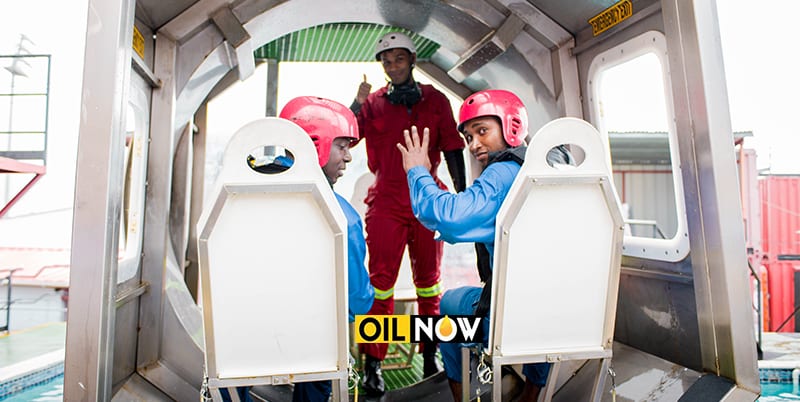 JSL specializes in the provision of manpower resources and a number of other services in the oil and gas industry, which include; catering, shore base logistics, husbandry, technical project mobilization and support, and other complimentary services.
The company has been operating in Guyana since 2011 and has supported a number of the exploratory drilling campaigns that were being conducted offshore the country at the time.
"We would have provided Guyanese personnel to support both the Atwood Beacon drilling for Repsol, in addition to the Ocean Saratoga that would have been drilling for CGX Resources. At that point in time we would have provided full Guyanese catering crews to support these projects," Managing Director, Javid Ramcharitar, told OilNOW during an interview in August at the company's Georgetown, Guyana Head Office.
The 14 Guyanese, representing the first batch, received training in the areas of Roustabout, Radio Operators, Motorman and Utility Hand, after which they will have opportunities to work on projects in Grenada, Trinidad & Tobago and Colombia.
JSL is currently pursuing tenders for the provision of services to companies operating offshore Guyana