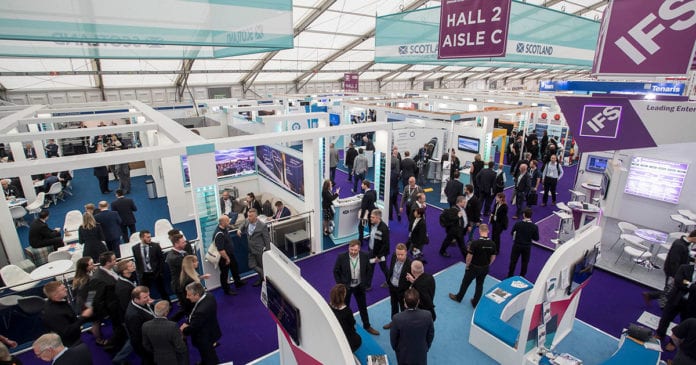 British High Commissioner to Guyana, Greg Quinn, said that the upcoming Offshore Europe oil and gas conference and exhibition in Aberdeen Scotland in September is the perfect opportunity for Guyanese companies to forge partnerships with British companies.
The High Commissioner will be accompanying 15 Guyanese companies to the event, coming off the heels of the Offshore Technology Conference in Houston Texas, USA earlier this year which saw the participation of a number of Guyanese business representatives. The collaboration was made possible through the Ministry of Business and the Georgetown Chamber of Commerce and Industry (GCCI).
"Next week I am leaving Guyana to travel to Aberdeen with the GCCI led delegation of Guyanese companies to attend Offshore Europe. This is the largest oil and gas show in Europe and it is the perfect opportunity for Guyanese companies to link up with British companies in shared partnerships to support and build the oil and gas industry in Guyana," he said in a video message posted on social media.
He said that in addition to a Guyana Pavilion to host the companies, there will be a Guyana reception to highlight the opportunities in the South American country and a breakfast meeting of over 300 people will allow for companies to demonstrate the potential of the new oil and gas hotspot.
Quinn said that he has been asked to speak at a number of events at the conference which is an indication of the level of interest in Guyana. He said that the efforts behind attending the conference with the Guyanese companies are to continue the push for collaboration between Guyana and the UK "to ensure Guyana has the skills, abilities and experience to ensure it and its companies are able to service this industry."
Speaking at a recent press conference on collaboration between Georgetown and Aberdeen, Quinn said "We went to Aberdeen last November. The Energy Industries Council, which is a trade association based in Aberdeen came down here in January. The Lord Mayor of Aberdeen was here in March. And then we are now going to go over to Offshore Europe… We also have the twinning relationship obviously, between Aberdeen [City] Council and Georgetown [City] Council. And we have another further visit from the Energy Industries Council here, I think that's in March of next year," the High Commissioner stated.