A company specializing in the provision of manpower resources and a range of other services to the oil and gas industry is investing big in agriculture development in Guyana.
The JSL International Group of Companies has to date invested a total of one million US dollars in its "Oil to Soil" project, which the company says will help to enable sustainability through the execution of its Local Content Strategy.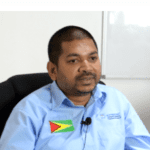 In 2014 JSL executed a Lease Agreement with Guyana's Ministry of Agriculture to cultivate 300 acres of land for agricultural proposes in the Tacama Savannah, Region Ten. The project currently provides employment for 12 Guyanese, and with expansion plans underway, the number of persons employed is expected to increase to 50. "Over the next year…year and a half to two years, we plan to expand and will employ about 50 additional personnel and invest considerable sums," JSL's Managing Director, Javid Ramcharitar, told OilNOW in a recent interview.
He said the company's vision is to progress into downstream activities such as agro-processing and manufacturing, with the intent of ultimately servicing other locations in which JSL operates, as well as exporting food products to the Caribbean.
"We're also exploring other areas as well where we will be able to execute agreements with the Ministry of Agriculture to do livestock farming," he said.
Retired Guyanese Engineer, Dr. Vincent Adams, recently told OilNOW that agriculture is a key area in which the country should invest some of the expected oil revenue. He said growing demand for food globally, climate change and other environmental factors make the Caribbean/South American region and Guyana in particular, ideal for commercial-scale food production. Some of the areas in which oil revenue can be well-spent would be in infrastructure development and affordable and reliable electricity supply he said. Guyana will start producing oil in 2020.
In the case of JSL's Oil to Soil project, Mr. Ramcharitar said easier access to the farm would be welcomed since this would cut transport cost and time. The current access point via trail takes several hours and is particularly difficult when it rains. "Right now its takes us close to about seven hours to be able to get access," he said.
Gary Grant, Agriculture Supervisor for the project, said a variety of crops are currently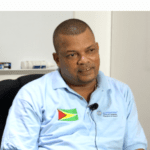 being cultivated. These include; watermelon, pumpkin, red peas, citrus fruits, sour-sop and avocado. "The products we produce, we bring it out to the local market and surrounding communities for sale…and the response has been great," he said.
JSL also plans to coordinate alliance partnerships with farmers through its supply chain for the purchasing of local fruits and vegetables to support oil and gas projects in Guyana and for international export, in accordance with Food Safety International Standards.
Mr. Grant said despite the many challenges faced in the initial stages of the project, JSL's management and the entire team persevered and today that commitment is paying off. "I must extend thanks to JSL for the faith it placed in the workers, the project and the economy," he stated.
In addition to manpower resources and a number of other services in the oil and gas industry, JSL also provides catering, shore base logistics, husbandry, technical project mobilization and support, and other complimentary services. The Houston, Texas based company has been operating in Guyana since 2011.