Guyanese business representatives participating at the Offshore Technology Conference in Houston, Texas, are excited about the attention received on the first day of the event. The President of one of the largest groups representing businesses in the South American country anticipates increased partnerships, going forward.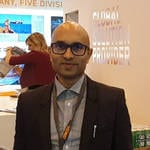 "We have a lot of people talking, networking, learning, visiting our booth and learning a lot more about Guyana – this new frontier in the oil industry," President of the Georgetown Chamber of Commerce and Industry (GCCI), Nicholas Boyer, said on the sidelines of the event.
"The energy has been extremely positive and we are going to see a lot of partnerships starting to happen," he pointed out.
"Clearly there is a lot of interest in our market and what we have been able to do as a delegation of both government and private sector is answer questions on how to enter the Guyanese market," the GCCI president added.
Boyer said that the private sector is focused on increasing its capacity in order to benefit from the opportunities in the sector but he acknowledged that this is just half of the equation, with the other half being the need for government to create the regulatory environment for local content to have true meaning.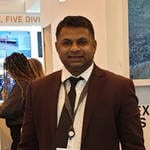 Meanwhile, Vice Chairman of Guyana's Private Sector Commission, Deodat Indar, told OilNOW that participating at OTC provides Guyanese businesses with first-hand experience of the industry, which is new to the South American country of around 800,000 people.
"It presents the opportunity for Guyanese companies to see first-hand, the oil and gas sector from a global perspective. An added benefit is to sell their services to prospective clients at OTC," Indar, who is also the former President of GCCI, said.