In a four-day span, Brazil's state oil producer, Petrobras, announced that it discovered oil in two Santos Basin wells.
The first discovery was made during a training test at the pioneer well 1-BRSA-1381-SPS (Curaçao) in the pre-salt of the southwestern part of the basin. The discovery is located 240 kilometres (km) from the city of Santos-SP, at a depth of 1,905 metres in the Aram Block.
Petrobras said the coated well formation test evaluated a thick range of pre-salt carbonate reservoirs in which it was possible to know its productivity through dynamic production data. During the test, oil samples were collected that will later be characterised by laboratory analyses. The completion of the drilling of the pioneer 1-BRSA-1381-SPS occurred in January 2022. The test was carried out six months later.
Petrobras adds two massive new oil platforms to rising offshore fleet | OilNOW
The Aram Block was acquired in March 2020, in the sixth bidding round of the National Agency of Petroleum, Natural Gas and Biofuels (ANP), under the Production Sharing regime, with the federal company Pré-Sal Petróleo S.A. (PPSA) as manager.
Petrobras is the operator of the block and holds an 80% stake, in partnership with CNPC (20%). Petrobras said the consortium will continue its activities in the Aram Block, aiming to evaluate the dimensions and commerciality of the new accumulation.
As for the second discovery, announced Monday, Petrobras said it is located at the well 4-BRSA-1386D-RJS, in the extreme northwest of the Sepia oil field. The well is located 250 km south of the city of Rio de Janeiro at a water depth of 2,197 metres. Drilling there started on the last day of July. The oil carrier interval was verified by means of electrical profiles and fluid samples, which will later be characterised by laboratory analyses, Petrobras explained. It added that the effective thickness of the oil column is one of the largest ever recorded in Brazil.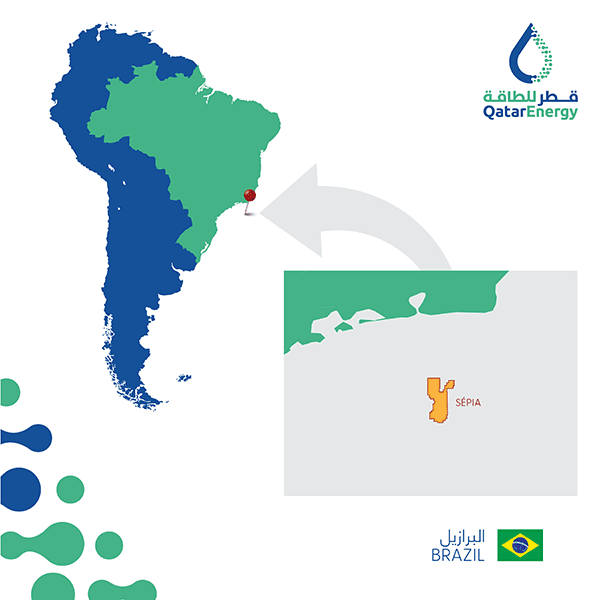 Keppel bags US$2.8 billion deal to build new FPSO for Petrobras | OilNOW
Petrobras acquired a stake in the co-participation area of Sepia in December 2021 in the second transfer-of-rights surplus bidding round, organised by Brazil's National Agency for Petroleum, Natural Gas and Biofuels (ANP). The Area is operated by Petrobras (with a participating interest of about 52%) in partnership with TotalEnergies (19.2%), QatarEnergy (14.4%) and Petronas Petróleo Brasil Ltda (14.4%), with Pre Sal Petróleo S.A. (PPSA) as manager.
The consortium plans to continue operations to characterise the conditions of the reservoirs found and verify the extent of the discovery.