Guyana's Private Sector Commission (PSC) is spearheading a seminar scheduled to be held on Tuesday that will focus on opportunities and perspectives for the local business community in the country's emerging oil and gas sector.
PSC Chairman, Eddie Boyer, told OilNOW on Saturday the symposium is part of a series of ongoing initiatives being pursued to bring the Guyanese business community up-to-date with the rapidly evolving developments in the sector and opportunities that are available.
"The Private Sector Commission is the advocacy body and we have to make sure all of our organisations, our members, the Guyanese private sector, people are engaged in this industry. We are going to continue to advocate for that…," Mr. Boyer said.
The private sector group, the PSC Chairman said, will continue to pay close attention to regulations being crafted to govern the sector and intends to work closely with Guyana authorities in this regard.
Alluding to the Petroleum Commission Bill and the Sovereign Wealth Fund, Mr. Boyer said, "We are going to try and push the government in areas we see fit…that these are things that have to be done."
President of the Georgetown Chamber of Commerce and Industry (GCCI) Deodat Indar, told OilNOW he expects the seminar to be highly informative and beneficial to the local business community. "We want to let Guyanese people and businesses understand the opportunities so they can carve out their little niche, work and develop themselves to become a supplier. So that is what this seminar is about," Mr. Indar, who is playing a key role in organising the event, said.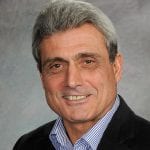 In addition to the PSC and GCCI leadership, presenters include; Minister of Business, Dominic Gaskin, ExxonMobil's Senior Director, Public and Government Affairs, Kimberly Brasington, and Environmentalist, Annette Arjoon. The feature presentation will be delivered by Cuneyt Tirmandi, President of Canadian-based CST Financial Services Inc.
PSC is the umbrella body representing a number of businesses in the South American Country and has been steadily ramping up its efforts to ensure that local businesses are best positioned to benefit from the oil and gas industry in Guyana.