By Dr. Lorraine Sobers – OilNOW
There was greater Trinidad and Tobago presence at this year's International Energy Conference and Expo Guyana 2023, than in 2022. Trinidad and Tobago Prime Minister, Dr. the Hon. Keith Rowley, was one of the four sitting national leaders delivering remarks at the opening ceremony. He was also on hand to officially open the Expo. Trinidad and Tobago Cabinet Minister, Stuart Young, Ministry of Energy and Energy Industries also participated in the conference on a regional collaboration panel alongside Dr. Thackwray Driver, CEO, Energy Chamber of Trinidad and Tobago. All three bore the same clear and direct message to Guyana: we want to work with you.
In this article, I will expand on six statements from Prime Minister Rowley's speech related to opportunities for collaboration between Guyana and Trinidad and Tobago in the context of Guyana's Gas-to-Power Project.
"We have executed a Memorandum of Understanding (MOU) with the Government of Cooperative Republic of Guyana…in the field of Energy"
The MOU between Guyana and Trinidad and Tobago signed in May 2022 established a Bilateral Commission to facilitate cooperation. The Commission is charged with several tasks including "formulation of specific proposals for cooperation and collaboration between the two states in identified areas". In the field of energy, specifically for gas-to-power, Trinidad and Tobago has a long and successful experience in gas production, building and maintaining gas pipeline networks, using natural gas for electricity generation, and developing a robust and reliable distribution network.
There is no shortage of trained engineers, technicians, and graduates of local education institutions to design, build, inspect and maintain power systems and the supporting technology for the natural gas industry. The MOU between Guyana and Trinidad and Tobago is the doorway for the collaborative, mutually beneficial projects for all aspects of converting natural gas to electric power.
"…investments in enabling infrastructure and technology can be costly even to the point of being prohibitive. Trinidad and Tobago has the energy infrastructure to monetise hydrocarbon resources produced by its Caribbean neighbours."
There have been several suggestions on how Trinidad and Tobago's physical infrastructure can be used by Caribbean neighbours. A pipeline from Guyana to Point Lisas, Trinidad, the hub of the nation's petrochemical industry, or to Point Fortin, the location of the Liquefied Natural Gas (LNG) trains have been contemplated by some commentators. However, the distance between the Stabroek Block and the location of the LNG plants in Point Fortin, Trinidad (approximately 400 km) gives reason to pause. For comparison, the proposed Liza Gas pipeline for the gas-to-power project is estimated to be 225 km from the offshore from Stabroek Block to shore. Another bold option, the dismantling and relocation of LNG trains from Point Fortin to Guyana, is hampered by the age of the trains. However, in the short to medium, term the construction of a small LNG plant by Trinidad-based ICON LNG Guyana Inc. seems most plausible.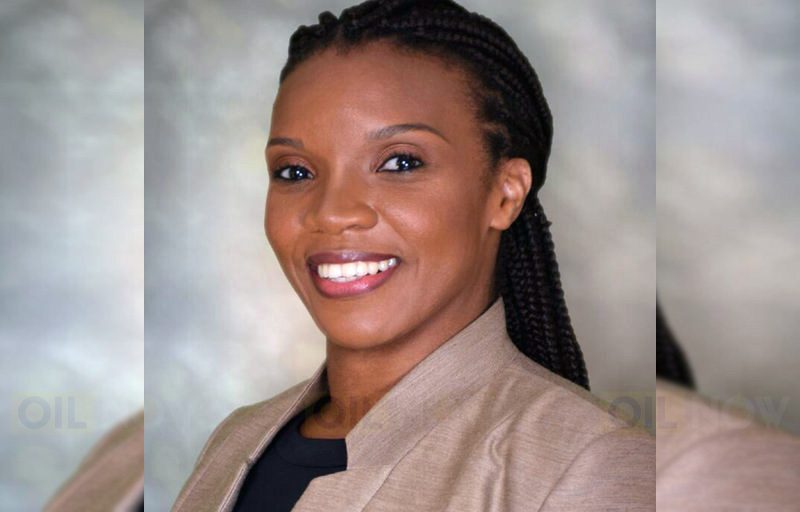 "Our current natural gas production averages 2.8 billion cubic feet (bcf) per day and we are still exploring the market for a user for the oil refinery…Trinidad and Tobago therefore provides a viable option for those countries that wish to optimise the monetisation of their hydrocarbon resources without incurring substantial capital expenditure."
At peak performance, Trinidad and Tobago's petrochemical and industrial sector required four billion cubic feet (Bcf) of natural gas per day as feedstock. Current gas supply falls more than 25% below processing capacity and below demand. In the meantime, Guyana's natural gas supply is expected to be greater than current demand and as gas comes to shore, it can signal the beginning of a vibrant, possibly low carbon, petrochemical and industrial sector.
At present, Guyana is exporting raw crude and importing refined crude oil products. Crude oil transportation to and refining in Trinidad is somewhat easier to envision than the gas supply-demand mismatch both countries face. However, significant investment will be needed to restart, refurbish and possibly reconfigure the oil refinery at Pointe-a-Pierre, Trinidad. Investors will have to compare the cost of a Pointe-a-Pierre purchase and overhaul and building a new refinery in Guyana. The technology, business and economics of oil refining has changed since the Pointe-a-Pierre refinery was built; investors are understandably, cautious.
"We are open to discussion with our other Caribbean neighbours on the monetisation of their hydrocarbon resources in Trinidad and Tobago."
Recently, there has been significant interaction between Guyana and Trinidad and Tobago leading up to the conference held in Guyana last month. In August 2022, Guyana President Dr. Mohamed Irfaan Ali made a state visit to Trinidad and Tobago with the intention of holding bilateral talks on agriculture, energy and matters of mutual interest. Then in January this year, President Ali was a feature speaker at Trinidad and Tobago's Energy Chamber Conference. At the January conference, Minister Young made a case for regional collaboration stating that Trinidad and Tobago's geographic and institutional position can leverage and fast track the development of natural gas resources in neighbouring countries — Grenada, Barbados, Guyana and Suriname — to meet regional needs.
"We also wish to assist you in developing programmes to meet the necessary training needs of your energy personnel."
The University of Guyana and The University of the West Indies (UWI) have been working towards training 20,000 Guyana nationals between 2020 and 2025. I was delighted to deliver reservoir engineering courses through the Petroleum Studies Unit at UWI for Guyana nationals. This kind of opportunity and interaction between countries is a significant linkage in the chain that has maintained the connection across CARICOM nations. This is more than a concept to me, I have seen it work first-hand, which is how I can agree wholeheartedly with Prime Minister Rowley's statement:
"I am confident that the spirit of community, which has been key to our success as the oldest surviving integration movement in the developing world, will foster and augment the level of cooperation that can make the Caribbean an economic force in the region."
About the Author
Dr. Lorraine Sobers is a Fulbright Scholar currently lecturing at the University of the West Indies, St. Augustine. Dr Sobers has a BS in Chemical Engineering and postgraduate degrees, MS and Ph.D., in Petroleum Engineering from Texas Tech and Imperial College, London respectively. She has 20 years' experience in the energy sector specialising in Carbon Capture and Storage (CCS). Dr. Sobers is the Project Coordinator for CO2 Emission Reduction Mobilisation (CERM) Project and a Fellow of the Caribbean Policy Consortium.