Norway based Rystad Energy said on Wednesday that a map used this week by the Trinidad and Tobago Energy Conference showing a portion of Guyana's Stabroek Block in Venezuela's waters was part of an 'unfinished draft presentation', and not its final version of the document.
The Energy Chamber of Trinidad and Tobago – the conference organiser – came forward this week apologising for using the "erroneous" map during a panel discussion, while pointing out that it was developed by Rystad Energy.
On Monday, Rystad Energy wrote to Chief Executive Officer (CEO) of the Energy Chamber, Dr. Dax Driver, pointing out that it has come to the energy research and business intelligence firm's attention that the unfinished draft version of the presentation was made available to certain individuals outside of his team.  
"We ask kindly that you dispose of the previous unfinished draft and recall any emails, correspondence or any other reference to this map which contained the projection error," the letter, signed by Rystad Energy's Senior Vice President and Head of Latin America, Schreiner Parker, stated.
In the letter seen by OilNOW, Parker said the firm does not consider the Stabroek Block to extend into Venezuelan territorial waters. 
To ensure there is no misunderstanding, Rystad Energy on Wednesday reaffirmed its position that the Stabroek Block is wholly contained within Guyanese territorial waters. 
"Rystad Energy does not consider that the Stabroek Block extends into Venezuelan territorial waters. It is the position of Rystad Energy that the Stabroek Block is wholly contained within Guyanese territorial waters," Parker told OilNOW, in an exclusive interview.
The Maduro administration expanded its decades-old claim to Guyana's territory after US oil major ExxonMobil discovered crude off the Guyana coast in 2015. A decree issued by Venezuela laid claim to large swaths of Guyana's maritime space including its oil rich waters following the announcement of the world class Liza discovery.
Then in 2018, the Venezuela military intercepted an ExxonMobil-operated vessel in the Stabroek Block, claiming that the vessel was operating in the Bolivarian Republic's territory without its permission.
It is because Venezuela continues to lay claims to Guyana's territory, that the matter of the erroneous map raised concerns.
CARICOM Heads renew support for Guyana in border controversy case with Venezuela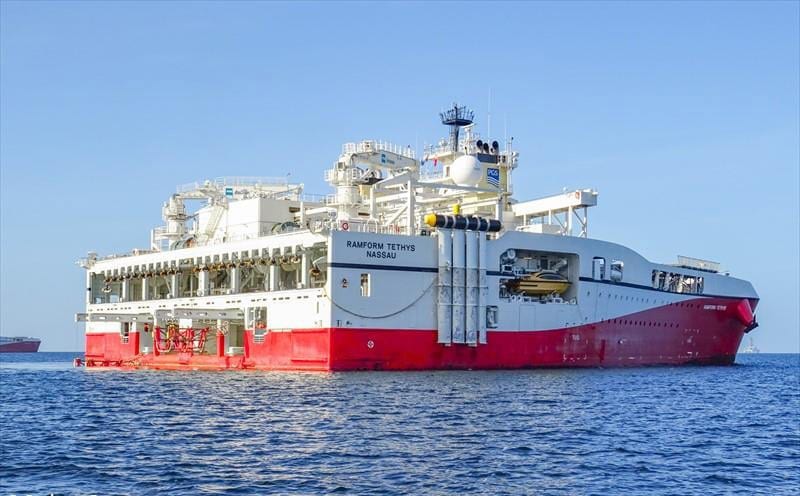 Guyana is currently before the International Court of Justice seeking a judgment that would uphold an 1899 abritral award that effectively settled the boundary with Venezuela.