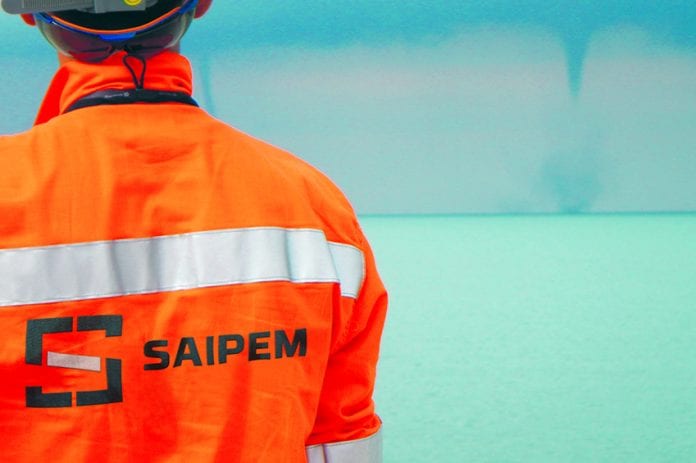 Losses widen but increase in new contracts gives brighter outlook
(Upstream) Italian contractor Saipem increased its losses during the first half of 2018 as revenues also slipped.
The company posted a loss of €323 million ($377.3 million) for the first six months of the year, an increase on the €110 net loss booked during the same period a year ago.
Keeping Saipem in the red was write-downs and reorganization expenses of €329 million for the first half of 2018, which included a €256 million write-down related largely to a reduction in prospective offshore drilling rates.
Taking into account one-off costs, Saipem posted an adjusted net profit of €6 million; however, this was still down on the €92 million adjusted net profit booked in the first half of 2017.
Hurting the underlying profits this year was a 17.3% drop in first-half revenue, year-on-year, to less than €3.8 billion, which it blamed on a contraction in the engineering and construction sector, as well as the offshore drilling sector.
Despite this, Saipem did see an uptick in future work, with the company being awarded new contracts totalling nearly €4 billion in the first half of the year, compared to less than €2.1 billion a year ago.
"We recorded a substantial volume of new contracts in all business sectors, especially in offshore E&C (engineering and construction) and onshore E&C, in which we are achieving a balance between oil and non-oil-price related projects, as well as the penetration of new geographical areas," Saipem chief executive Stefano Cao said.
Saipem contracts Guyanese company for shorebase services
"We expect that commercial activity will maintain this momentum also in the second half of the year."
As of 30 June, the company's backlog stood at nearly €12.6 billion, of which nearly €3.6 billion will be realised this year.