Staatsolie Maatschappij Suriname is the state oil company of Suriname established to execute the country's oil policy which includes exploration, drilling and the processing of oil. The company has said it was always confident of a major commercial discovery being made off Suriname's coast. The article below, published in the latest edition of Staatsolie's newsletter, shows the reaction company officials had on news of the first deepwater oil discovery and all that followed.
"We were confident like Columbus: we're going to find it!"
Since its establishment, Staatsolie has proclaimed that there is oil in the offshore area of our country. In those days, the company was just a voice crying in the wilderness. In the meantime, it has been proven that these were not empty words: the search for oil off the coast is successful.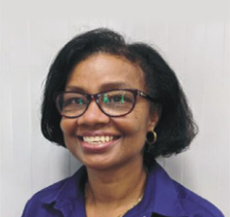 The Staatsolie Hydrocarbon Institute (SHI), formerly Petroleum Contracts, was the Exploration and Production Contracts division in the 1990s. SHI took over the institutional role of Staatsolie. Marny Daal recently retired and headed this department from 1999. Shortly before she retired, she was the director of the institute. When Staatsolie was founded, the aim was to negotiate with international oil companies. From those years onwards, we responded to the interest of those companies and Suriname was always positioned as the country with a promising oil industry and therefore the country to do business with. Trial and error shaped the drafting of contracts and the invitations to international oil companies to make a bid.
"We didn't get any feedback at our first bid," Marny recalls. "Neither did we get any from the second one. When digitizing, the data from Burlington Resources Oil & Gas Co. was the only one we had. The data then was offered to oil companies Repsol and Occidental Petroleum for a technical evaluation. In 2004 we obtained more information by conducting the first 3D seismic research in Suriname. We were about to do this type of research for the first time, we were so excited! We were 100% convinced that we would find oil! But… that was the first dry hole. Twenty-one more followed.
Yet there was never any doubt of finding oil. "We're like Columbus," Marny says enthusiastically. "We were confident, we're going to find it! We had people at Staatsolie who had worked at Shell. We had a youthful enthusiasm, a childlike belief that you can do anything. We had the dream to prove that there is oil in the offshore and thought: the sky is the limit. Only later did we realize that we were small fish in a big sea."
While she laughs, she repeats the question: what brought the certainty that we would find oil? Our strong belief and the knowledge we had gained. And a bit of luck. In 2017 we had just started the 3D survey in Block 58. And we just knew it: it is a matter of time." Rudolf Elias, CEO of Staatsolie, agrees: "If the Pope's faith in the Catholic church is not strong, then it falls apart. If Marny and I don't convey that we believe there is oil, then companies are not going to invest US$200 million in Suriname to look for oil."
Marny: "It is also a very precise process of putting the puzzle together. When we saw the 3D data of Block 58, we thought maybe it's too good to be true. But although geology is an exact science, you also make choices based on experiences. Based on something you've seen before in another country, on another continent, you might think that's the case here too. You drill the well and you are right or wrong."
"We attended conferences and shouted that we have oil, and everyone believed that there was oil in our territory", Rudolf says. "And because there was oil found in Guyana and in Tambaredjo, the feeling was strongly present that there was oil. That's a vision and you must express your vision passionately. If you don't express it passionately, it will never work."
The moment of the first offshore oil find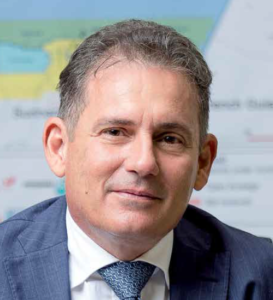 Rudolf will never forget the moment of the first offshore oil find. It was December 29, 2019. He was on his way home and was standing in front of a traffic light when the phone rang. He could see it was Marny, but he couldn't answer. "I then stopped at the side of the road and read the message that we had found oil, but that we were not yet allowed to announce it. The latter was of course very difficult," Rudolf says with a smile. "But what came to mind immediately, was: Yes, we didn't do all the hard work for nothing and now is the transition for Suriname. Now, I can honestly say that if we hadn't found oil, I would have retired quietly a couple of months ago."
"It's different for us. We see everything live and have people on the drilling rig, so for us nothing is a surprise. But the announcement was special: it's like knowing that an exam in school went good, you worked well, but then you hear that you are also the best graduate! That's how it was for us," says Marny.
Perseverance and a belief in the qualities and vision are simply part of Staatsolie since its establishment. Marny: "We used to make trips to promote Suriname and former CEO Eddie Jharap decided on one of those trips, that we would hand out Surinamese beer. However, customs didn't want to let the load of beer through and shortly before we needed it, we were all trembling, because Jharap didn't know that the beer was not there yet. It wasn't until minutes before the event started, that the beer came. That beer was distributed, and it was a big hit. Ten minutes before the event, we didn't say: it's off. We said: we're doing this! It's not Marny, it's Staatsolie that doesn't give up."
Spending oil revenues "I never worried about whether we would find oil", says Marny, "But always about what we will do with the revenues from the oil. My firm conviction has always been that it should benefit all of society. If we know what the revenues will be, then we can determine in advance how we can use it and what it can be spent on."
"My dream," says Rudolf, "is that with the revenues of the oil industry, we can ensure that our biodiversity lasts forever. That's a natural resource that doesn't seize to exist if you take good care of it. In the end, you can make more money with this resource than with oil. Let's make sure that in 200 years' time the world will say: "Suriname is the only country in the world that has retained part of its Amazon."
Marny adds: "How do we deal with senior citizens, for example? Are we going to see them grow old and enjoy quality of life? I think it's possible, but we have to want it."
RELATED:
Big Guyana oil finds embolden Suriname explorers – deepwater set to flourish
Guyana-Suriname basin at top of watch list, Bulletwood and Bonboni could deliver big pay
Maersk Drilling bags double-rig 500-day contracts for Suriname forays