Suriname's Energy, Oil and Gas Summit and Exhibition (SEOGS) will be making a return for its second edition, at a time when the South American nation is poised to be a major player in the global energy industry.
Staatsolie Maatschappij Suriname N.V. – Suriname's state oil company is hosting the event, with the full support of the country's Ministry of Natural Resources and its Ministry of Foreign Affairs, International Business, and International Cooperation.
Some 2,000 local, regional, and international energy stakeholders are expected to attend the event being held in Suriname's capital – Paramaribo on June 28-30.
Deepwater blocks offshore Suriname up for grabs later this year | OilNOW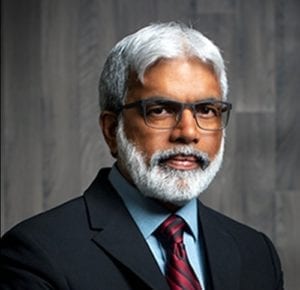 "Suriname is open for business and given the recent significant offshore hydrocarbons finds, we see huge opportunities for our international and national partners, and for the development of our natural resource wealth for the benefit for all," said the Managing Director of Staatsolie, Annand Jagesar, via a post on LinkedIn.
Staatsolie, he added, believes in the importance of attracting foreign investment while promoting local entrepreneurship and capacity building. And this is the role that the Energy Summit plays.
Staatsolie has been developing Suriname's hydrocarbon potential for more than 40 years, to generate electricity, and develop sustainable energy resources.
Suriname's first 3 offshore discoveries expected to produce around 1.4 billion barrels of oil – Rudolf Elias | OilNOW
"And as Staatsolie looks to continue its path to becoming a regional integrated energy company, and Suriname, a global oil producer, SEOGS 2022 reinforces our Vision 2030 and helps lay the foundation and strategy for a collaborative, sustainable and inclusive energy future that enables societal, commercial and community prosperity," he outlined.
Funds generated from the Energy Summit will be used to support Suriname's, Vaccination Fund.
Suriname has racked up a series of offshore discoveries in recent years, including at Block 58 by Apache and TotalEnergies, though oil production has not commenced there yet.