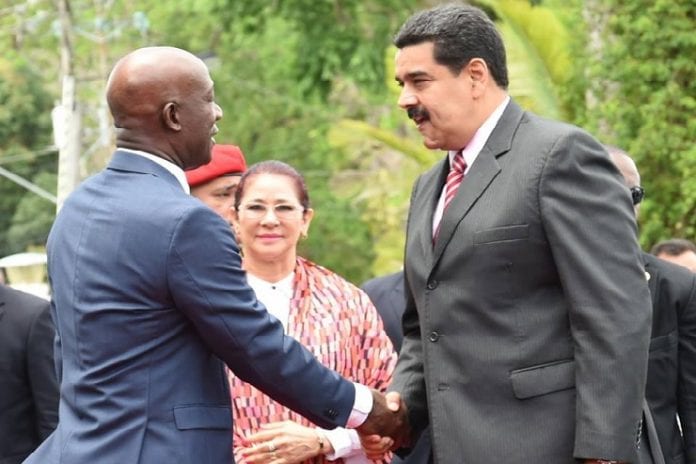 Trinidad and Tobago Prime Minister Dr Keith Rowley and Venezuelan President Nicolas Maduro on Saturday sealed the deal that will see Trinidad and Tobago processing Venezuelan natural gas for the first time.
The Prime Minister and his team arrived in Caracas earlier today to sign the agreement with Venezuela's Maduro administration. That agreement will allow TT to process gas from the Dragon field.
According to reports, Rowley expressed thanks to Maduro for making the deal possible. He noted that while the agreement arrived later than anticipated, it was not too late for the two countries to embark on what he called an exciting journey.
"TT is an exporter and processor of natural gas and natural gas products. Venezuelan natural gas has never been an input in that business but after today, what we anticipate will happen is in the very near future, Venezuelan natural gas will come to market in the international marketplace and be monetized for the benefit of the people of TT and Venezuela," Rowley is quoted as saying after the signing ceremony.
The Prime Minister's entourage included Energy Minister Franklin Khan, Foreign Affairs Minister Dennis Moses, Minister in the Ministry of Finance Alyson West and Sports Minister Shamfa Cudjoe. It also included National Gas Company (NGC) executives, representatives from Shell. Venezuela's team included officials from Venezuela's state oil company PDVSA.