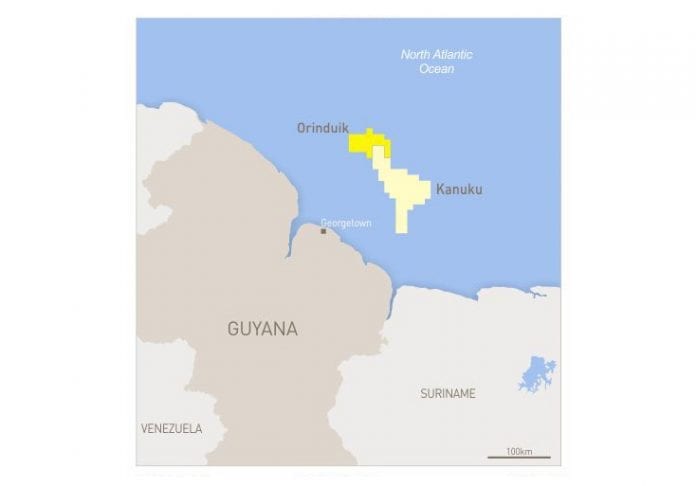 Guyana will be the focus for UK-based Tullow Oil's exploration drilling programme in 2019 as the company gears up to drill the Jethro prospect in the second quarter of the year, as the first of two planned wells on the Orinduik block.
The company said on Wednesday that the success of the neighbouring Hammerhead-1 well in August 2018, only seven kilometres from the Orinduik block boundary, has further de-risked this acreage.
"Tullow and its partners are in the final stages of contracting a Drillship for the Orinduik drilling programme. The Carapa prospect will be tested on the Kanuku licence in the third quarter of 2019. In 2018, Tullow increased its equity share in the Kanuku licence, offshore Guyana, from 30% to 37.5% through a farm-in deal with Repsol," the company stated in its 2018 performance report.
Tullow's Executive Vice President, Ian Cloke, said recently that favourable prospects offshore the small South American country point to a discovery by the company when it undertakes its 2019 drill programme. Cloke's confidence is buoyed by a record 12 discoveries made by US oil major ExxonMobil in the adjacent 6.6 million acres Stabroek Block.
Tullow has acquired 3-D seismic across the Kanuku and Orinduik blocks. If the company strikes oil, it plans to move from exploration and onto appraisal, development and production, to mark first oil within three years.