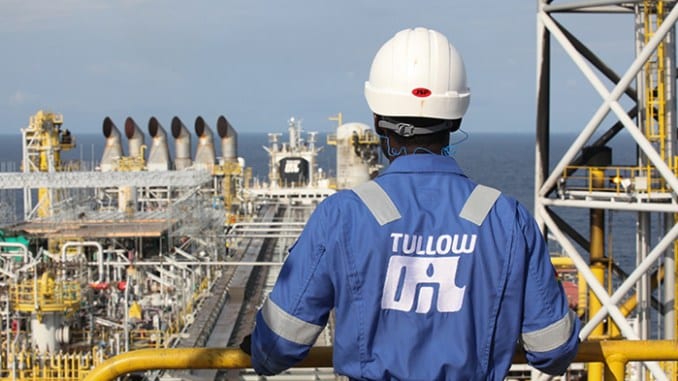 Tullow Oil has secured government approval for its Greater Jubilee full-field development plan off Ghana. This is according to joint venture partner Kosmos Energy.
In their Q3 2017 results released today, Kosmos said, "In mid-October, the partnership received approval for the Greater Jubilee Full Field Development Plan (GJFFDP) from the Government of Ghana. The approval of the GJFFDP establishes a price for gas sales and allows for drilling to resume in 2018, which is expected to increase production, extend the field production profile, and allow the Company to book additional proved reserves."
Kosmos said that during the third quarter of 2017, gross sales volumes from Ghana averaged approximately 160,000 barrels of oil per day (bopd), including volumes from the Jubilee and TEN fields which averaged approximately 100,000 bopd and 60,000 bopd, respectively.
Tullow has a 30 percent interest in the Kanuku block and a 60 percent interest in the Orinduik block, both offshore Guyana.