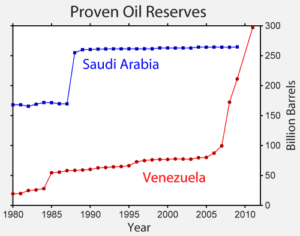 Venezuela; home to a number of oil refineries and the country with the largest proven oil reserves in the world, is now being forced to increase gasoline imports as refineries struggle to remain operational.
Output has dropped at the crisis-hit OPEC country's refineries in recent months, with critics blaming shortages of spare parts, lack of maintenance, and a shaky electrical grid.
Falling output at refineries means that Venezuela needs to import more gasoline, squeezing the national budget even further. Refineries are currently working at less than 30 percent of average 2016 levels, OilPrice reports.
State-run oil company PDVSA is importing between 100 and 150 thousand barrels per day of gasoline. Several tankers are waiting off the coast of Venezuela to discharge cargoes as the PDVSA has difficulties to pay their ship bills, resulting in a penalty of $26 000 per tanker per day.
As the company's crumbling refineries fail to meet domestic demand, imports have become a financial burden because the country buys fuel abroad at market prices only to sell it for pennies per gallon at home, Bloomberg stated in a March 23 article.
In a report appearing on May 19 in El Nacional, Manager of the Single Federation of Oil Workers of Venezuela, Iván Freites, said, "Inventories of 95 octane gasoline are at very low levels."
He said the Cardon was below its production capacity of 105,000 barrels a day of gasoline. Cardon is part of the Paraguana Refining Center, located in the Facón State along with the Amuay refinery that currently processes 70,000 barrels a day, down from a capacity of 108,000.
Mr. Freites added that the refinery at El Palito, Carabobo, manufacturing 40,000 barrels / day of fuel has an installed capacity of 70,000.  Additionally, a 15,000 barrels per day refinery in Puerto La Cruz, Anzoategui, is paralyzed.
Venezuela, immediate neighbor of soon-to-be oil producing country Guyana, is a stark example of what gross mismanagement and political strife can do, even to a country rich in oil resources. Cognizant of these perils, Guyana is in a race against time to put in place vital legislation, strong institutions and a prepared population, as oil production is set to begin in 2020.