The business community in Guyana continues to weigh-in on the news that setting up a 100,000-bpd oil refinery in the South American country, is not a feasible option. The head of one such group representing the interest of the country's private sector believes collaboration between private investors and the State could pave the way for a refinery.
Speaking to OilNOW on Firday, Chairman of Guyana's Private Sector Commission (PSC), Edward Boyer, said the long-term benefits an oil refinery will bring to the country must be closely examined, and this must be matched against the investment. If the investment is "horrendous" alternative options for financing this project must be pursued, he stated.
It was disclosed last week that setting up a refinery with a 100,000-bpd capacity would cost as much as US$5B. Pedro Haas, Director of Advisory Services at Hartree Partners was hired by the Guyana government to examine the feasibility of setting up a refinery in the country. In arriving at this cost, Haas said such an investment would have negative returns, deeming it "not feasible".
Mr. Boyer, commenting on the cost arrived at by the Hartree Partners consultant, said, "if Government can't do it alone they need partners, but we need to look at a long-term strategy rather than a short-term investment."
He referenced Guyana's sugar and bauxite industries, which have failed to move into value-added operations, resulting in tremendous economic challenges which threaten their very survival. Guyanese at large have long understood that adding value to their raw material and resources is vital if the country is to really benefit from its exploitation. Now, with an estimated 2 billion barrels of oil discovered offshore and production expected to begin in 2020, the country is intent on not repeating past mistakes.
Referring to the much talked about Crab Island development site, located in the mouth of the Berbice River in Guyana, Mr. Boyer said, "We have a site which is more than what some people would have in some countries. We have a site and we need to develop on it. Also, I am advocating that Crab Island should be something that is not privately owned, but publicly owned, and it should be a link to the things we are talking about which is a Private Public Partnership."
Crab Island has been identified as a potential site for an on-shore supply base, although no final decision on this has been made yet.
"The Government input of land is the primary thing and we should make sure that government understands that nothing is impossible. It's not impossible for us to build a refinery with Private Public Partnership.  Private Public Partnerships are working in Jamaica and they are proud of what is taking place there," he stressed.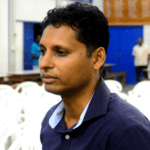 Meanwhile, President of the Guyana Manufacturing and Services Association (GMSA), Shyam Nokta, told OilNOW while it is desirable for Guyana to start thinking downstream, all factors would have to be taken on-board and a close study of the feasibility of setting up a refinery in the country would have to be done. "I see this really as the start of a process where we will look in a comprehensive way and take all factors into consideration before that final decision is made."
The Georgetown Chamber of Commerce and Industry (GCCI), another group representing the business community, said last week it would like to closely study the model used by Mr. Haas to arrive at his findings.  "We have requested the working document, the spreadsheet and the models to see if we can process it for ourselves," GCCI president, Deodat Indar told OilNOW on Friday.