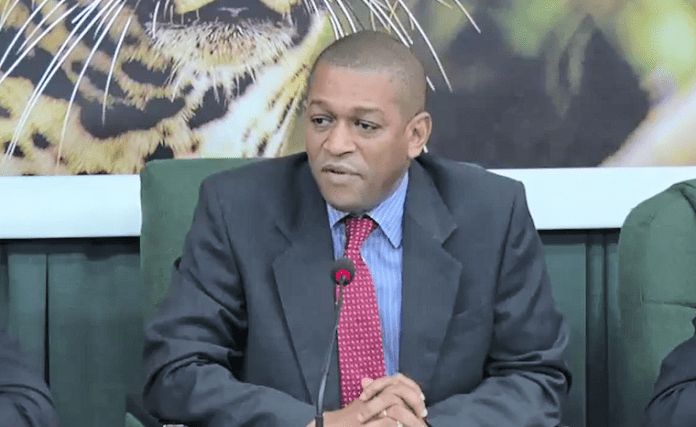 Head of Guyana's Department of Energy (DoE), Dr. Mark Bynoe, says that renegotiation of the Production Sharing Agreement (PSA) between US oil major ExxonMobil and the South American country is not currently being discussed and reiterated that such a course of action could send the wrong signal to investors.
Speaking at a press conference held at the DoE's New Garden Street, Georgetown office on Monday, Dr. Bynoe, in responding to a question from the media, said the DoE has been on record as saying that it respects the sanctity of contract.
"The implications for renegotiation are many," he said, adding, "To renegotiate, you have to have two parties that are willing to renegotiate. It's not just an issue of Guyana deciding it wants to renegotiate and it proceeds in that direction."
The official also pointed out the impact this could have on the country's investment climate. "Renegotiation will also impact investors' confidence in terms of whether the rule of law is being adhered to or being followed. And so, we are not discussing renegotiation as we have been on record as indicating."
He said the DoE continues to engage with ExxonMobil and other operators to ensure that what Guyana receives is its maximum possible valued composition from the resources, based on the contract, it has signed.
Concerns have been raised by some sections of civil society in Guyana about the terms of the PSA. Some argue that it is overly generous to the oil major and its joint venture partners Hess and CNOOC Nexen, asserting that 2 percent royalty and 50 percent profit oil do not allow for Guyana to reap maximum benefits from its petroleum resources.
The Ministry of Natural Resources, under which the petroleum portfolio in Guyana rested before the formation of the Department of Energy, has said that the PSA is not dissimilar to such agreements in other parts of the world.
Industry analysts Wood Mackenzie and Rystad Energy have also said that the petroleum agreement is in line with other frontier countries worldwide.