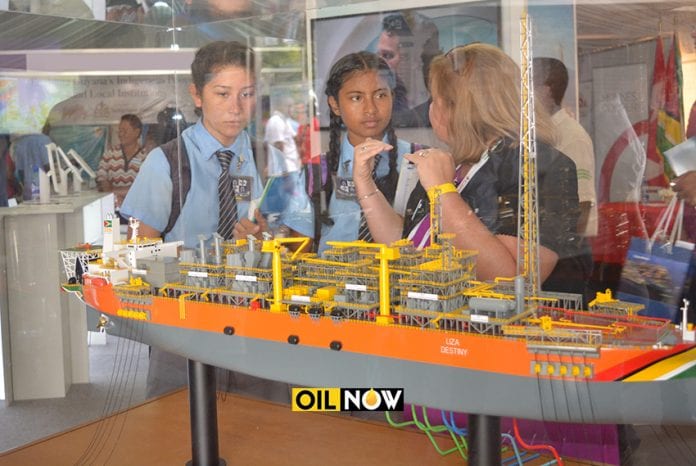 Guyana's Ministry of Natural Resources on Friday commended ExxonMobil affliate Esso Exploration and Production Guyana Limited (EEPGL) and its partners HESS and CNOOC Nexen for their commitment to implementing the local content obligations embedded in its Petroleum Agreement with the South American Country.
Minister of Natural Resources, Raphael Trotman, is particularly pleased with the benefits being derived by Guyanese workforce and business sector and noted that the Ministry is working assiduously to finalise its local content policy for the petroleum sector. This policy is built on the objectives of maximizing benefits for the Guyanese people and value retention from Guyana's petroleum resources through Capacity Development, Local Content and Value Addition, the ministry said in a press statement.
"The Guyana government and the Ministry of Natural Resources will continue to work with EEPGL and its partners in the development and expansion of local content. We remain committed to our mutually beneficial partnership with EEPGL and its partner in the exploitation of our petroleum resources for the development of Guyana, its people and future generations," the Ministry said.
EEPGL has contracted the services of 348 Guyanese registered suppliers, 309 of which are Guyanese owned and 39 foreign-owned and from CARICOM countries.
With 64% of its workforce being Guyanese, EEPGL has provided a total of 3000 training hours to its staff through participation in conferences, workshops and seminars. The enhanced transferable skills acquired will be beneficial for people-to-people learning and creates an immense multiplier effect for the wide-scale development of other sectors in Guyana, the Ministry stated.
"It is important to note that capacity building efforts extensively and uniformly target local workers and suppliers and key stakeholders in the petroleum sector. Skilled, semi-skilled and unskilled workers, inclusive of technical officers, drivers, security personnel, journalists, technical and vocational and tertiary students all benefitted from these programmes. Training focused on Oil Spills Response and Management, Occupation, Health and Safety, Business Practice and Anticorruption, Waste and Landfill Management, Controls Advisory and Food Safety," the Minsitry pointed out.
Partnerships are being fostered with local and international partners including the Ministry of Communities and SOL,  Environmental Resources Management (ERM), and the Civil Defence Commission (CDC) in the administration of internationally recognised training.
In July 2017, EEPGL operationalized the Centre for Local Business Development to assist local suppliers to build capacity, capability and competitiveness in the delivery of goods and services. 40% of all registrations to the Supplier Registration Database are Guyanese owned companies.
In 2017, US$39 million was spent with Guyanese, CARICOM and foreign suppliers, with a significant percent appropriated to Guyanese suppliers.